One person makes a difference: Volunteers help underperforming students with reading | Louisiana Inspired
Imagine a trip to the grocery store. There are likely to be a few stop signs, street signs, and shops along the way. Sure you can read what everyone is saying, but imagine you couldn't. Imagine living in a world that would be indecipherable. So it is with many young students at Baton Rouge; However, Volunteers in Public Schools is working to change that.
Through the EveryBody Reads program, VIPS recruits volunteers known as "Reading Friends" to build and improve basic reading skills among underachieving students in Baton Rouge public schools.
They prove that one person can make the difference.
"I think we're helping to end this generational poverty," said Judy Bethly, executive director of VIPS. "If you can get a child to read, you've set them on the path to success."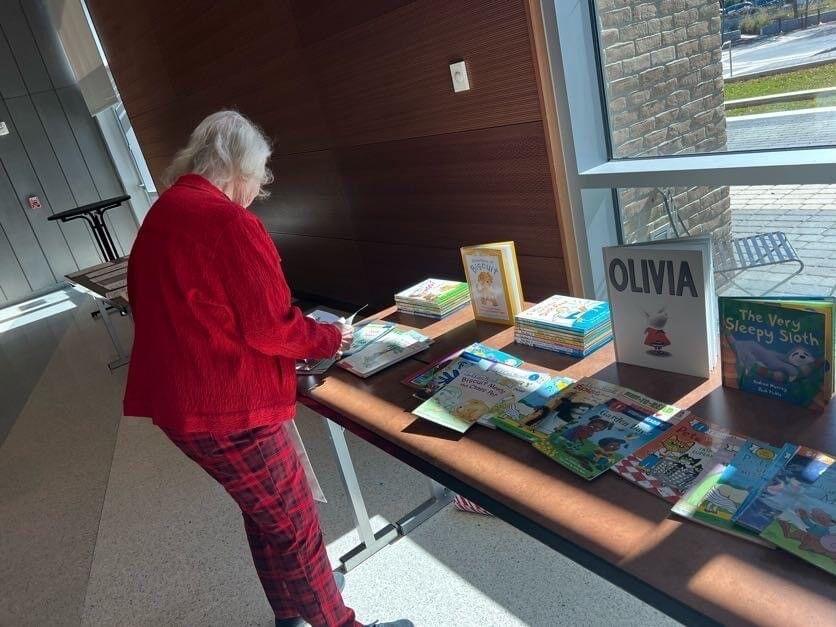 EveryBody Reads began in 1990 with 100 volunteers and one goal: to share the joy of reading and help children who are falling behind. These volunteers were deliberately dubbed "reading buddies" to foster consistent, trusted bonds between students and volunteers.
Now EveryBody Reads includes about 250 readers. The program recruits, trains, screens, and places reading buddies in public schools and matches them with a specific student. Once a week, the volunteer offers individual reading support for 30 to 45 minutes. The program guides students, based on teacher recommendations, from pre-kindergarten through second grade who read below the level of the class. This year, the program received nearly 500 student referrals, so many children are on a waiting list.
Alice Devall, who serves as a reading pal and volunteer coordinator for Highland Elementary, recalls reading about the program and thinking, "Anyone can do this."
"Louisiana has some of the lowest literacy rates, and the truth is, there's no reason for it," Devall said. "We have educated people in the community who love to read, who enjoy children – and if we can get those two things together, we don't have an illiteracy problem. It's not a problem that has to exist."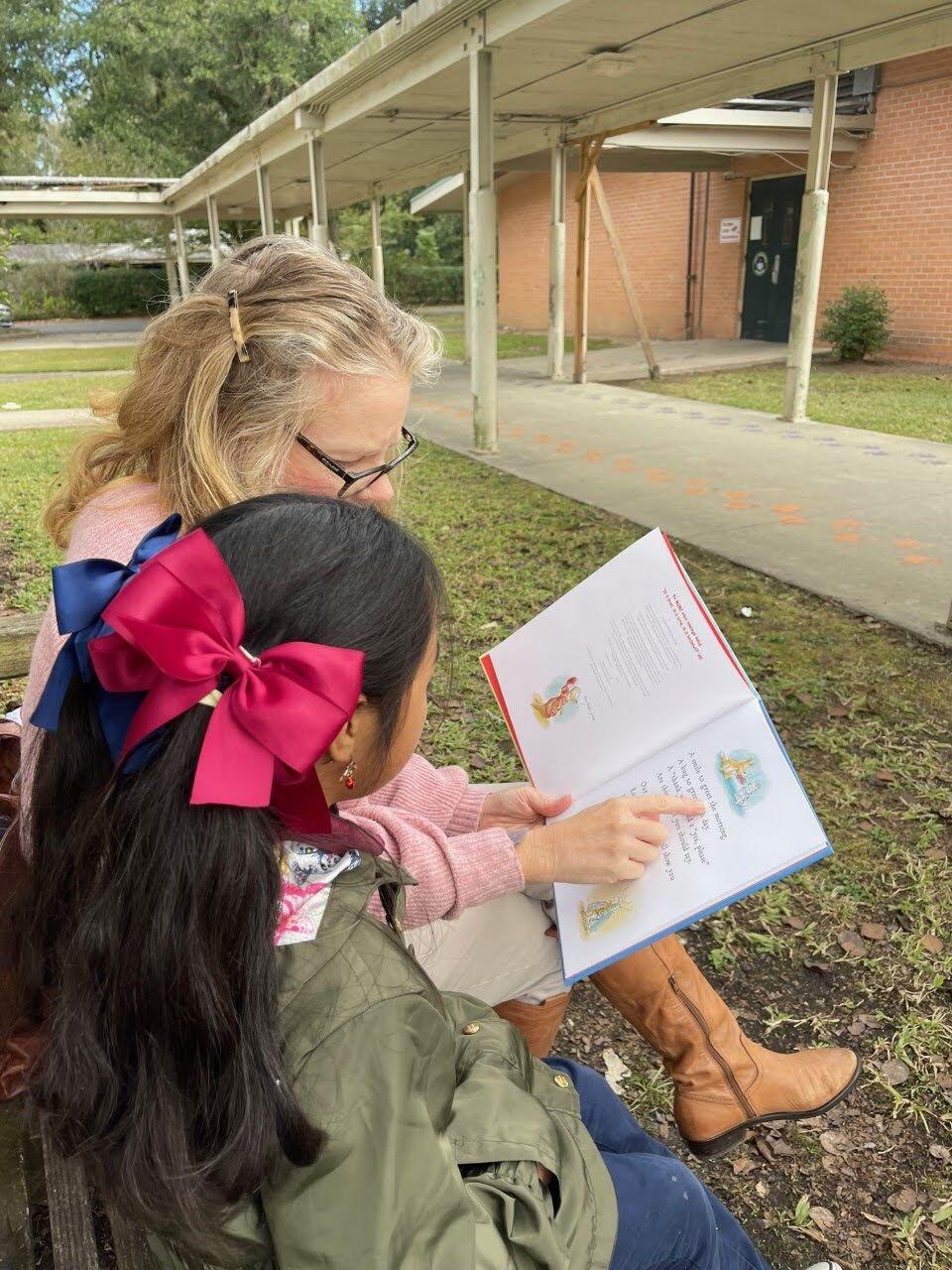 Devel is right. In January, The Advocate reported that "less than half of Louisiana public school students read at grade level in kindergarten, first, second, and third grades." This report is from new figures released by the state Department of Education during this period.
Without intervention, Bethly explained that students who fail to read properly are at greater risk of dropping out of school.
"Imagine a kid who somehow manages to get through middle school, and they can't read and just barely get into middle school," she said. "Do you think the kid wants to get up every day and go to school? You feel defeated. Then they just stop walking."
Both Bethly and Devall are passionate about the power that only a meaningful and encouraging relationship can have on a student. Oftentimes, the one-on-one relationship is life-changing.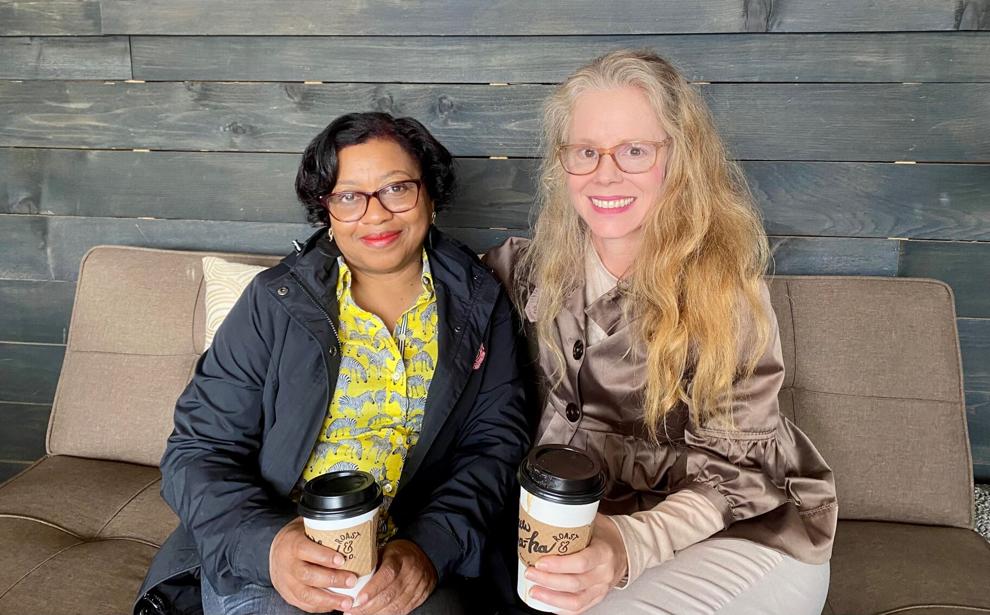 In fact, Bethly shared that data in 2019 showed that "students who received 10 or more visits from a reading friend improved 14.5% over those recommended for the program, but on year-end DIBELS tests." have not been paired with a reading buddy. ' said Bethly.
"Sometimes children need extra help, but most of the time they just need a nudge. (The program) should be fun. You bond with that kid and honestly it gives my life meaning," Devall said. "I really consider myself more of a cheerleader."
In addition to the EveryBody Reads program, VIPS also implemented EveryOne Counts – a program that helps first, second, and third graders with individualized math support. The way the program works is similar to EveryBody Reads, except the volunteers are called Math Friends.
VIPS places volunteers in schools at all levels, not just primary school. They're often looking for mentors, career day presenters, and companies interested in hosting field trips for students. These opportunities expose students to different career choices and individuals.
"Public education is a community concern. That should be because our community is only as strong as our public schools," Bethly said. "If our public schools are not successful, what can we expect from our community?"
If you're interested in volunteering as a reading or math enthusiast, visit vipsbr.org or call (225) 226-4700.