The deacon who evicted her tenants before Christmas to make way for a community house
"I'm exhausted — exhausted by two months of dealing with people who don't seem to care, exhausted by two months of looking for a room, exhausted by realizing my position in life."
Scarlett's eviction from her former home in Montpellier came as a complete surprise. "There are so many layers of shock," she says. "It's like someone pulling the rug out from under your feet."
The landlady had served Scarlett, a 26-year-old governess, and her roommates with a no-fault eviction notice — the infamous legislation that allows landlords to evict tenants without reason.
Landlady Rachel Beere, a deaconess in the Diocese of Gloucester, served the notice of termination on October 2. She had asked a local charity, Love Bristol, if they would manage the property on her behalf if she turned it into a community home for vulnerable people.
The tenants had two months to vacate the property or face court action and eviction by bailiffs.
Because Bristol's rental market is so competitive, the flat share of four young women found themselves homeless for Christmas. They presented themselves to Bristol City Council as homeless.
"We were shocked and desperate," says Scarlett. "My job is in full swing. It was exhausting coming home from work, looking up all this legal stuff to find out what our rights are, and then realizing we didn't actually have any."
But something wasn't quite right. Until then, tenants and landlords would have understood each other well, as Beere admitted in the eviction notice. "You were all really good tenants and I'm sorry to ask you to leave."
The housemates also found it odd that Beere was so vague about not mentioning the charity's name on the eviction notice. "She had asked a local charity to oversee the management of the property," says Scarlett. "Why couldn't we continue living there?"
"It felt like a nightmare"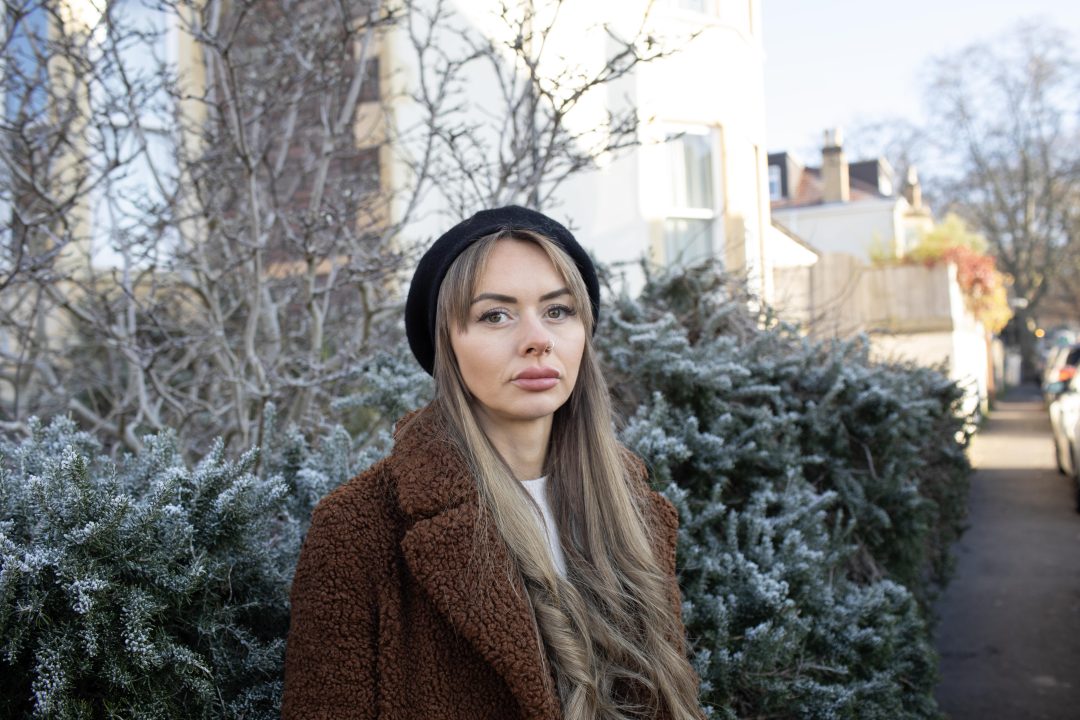 The tenants contacted Beere to explain their situation. "We had hoped their decision had been made without being aware of the broader context of Bristol's rental market," explains Tommy, 32, Scarlett's former roommate, who supports students in higher education.
The tenants said they respected Beere's decision because she could dispose of her property as she wished and, moreover, it could be needed to house the homeless. But they felt they needed more time.
But they say the landlord won't budge. "She told us that she had already signed a contract for a new house and that people were ready to move in the day after our lease ended," says Tommy.
Tenants say Beere has said she is handing over management of the property to Love Bristol, a charity church based in Stokes Croft.
While Beere neglected to credit Love Bristol in the Section 21 notice, she says she has known the charity for years and enjoys her work. Love Bristol is involved in various community projects and does important humanitarian work in Ukraine.
As the clock ticked, tenants turned to the church for help. On October 9, Tommy and a roommate said they attended a Love Bristol service. "I cried the whole time and when I spoke to them," she says.
A member of the Love Bristol congregation who was in attendance reportedly said they were praying for the pair. "They were involved in my eviction," says Tommy. "It felt like a nightmare."
Love Bristol has confirmed Beere approached them about converting the property into a community home, but strongly denies any involvement in the eviction process.
Increasingly desperate, the tenants even asked the Bishop of Gloucester, Rachel Treweek, to whose church Beere is a member. Archdeacon of Cheltenham Phil Andrew expressed his condolences but ultimately declined on the grounds that it was Beere's personal matter.
"Our charitable mission is to focus on vulnerable people"
Tenants said they next heard from Love Bristol in late October. They insisted they couldn't help, saying they were simply asked by Beere if they would be willing to add the property to their community home network.
But a local says that argument doesn't wash. "I understand that sometimes people's tenancies have to be terminated because of a landlord's circumstances changing," says Elaine Williams, who lives locally on Richmond Road.
"But it seems to me that the landlady is evicting people on a whim with the minimum legal notice. It's perfectly legal, just downright immoral.
"As for Love Bristol, there's a lot they could have done to improve the situation," says Elaine. "They could have suggested that the landlady give the tenants more notice. They could have let the tenants pay them rent for a couple of months to extend the notice period."
The Cable asked Love Bristol if the tenants had asked it for help. It said it told them it had "sympathy," "but to be clear, our charitable mandate is to focus on vulnerable people."
Specifically, according to the Charity Commission's website, Love Bristol's aims include "helping those in need or poverty (whether due to illness, disability, old age or other social or economic disadvantage)" in Stokes Croft.
Elaine adds: "I don't think Love Bristol should pretend that they only care about the community when there really is something they could have done [to help] and they didn't."
"It could have turned my life upside down"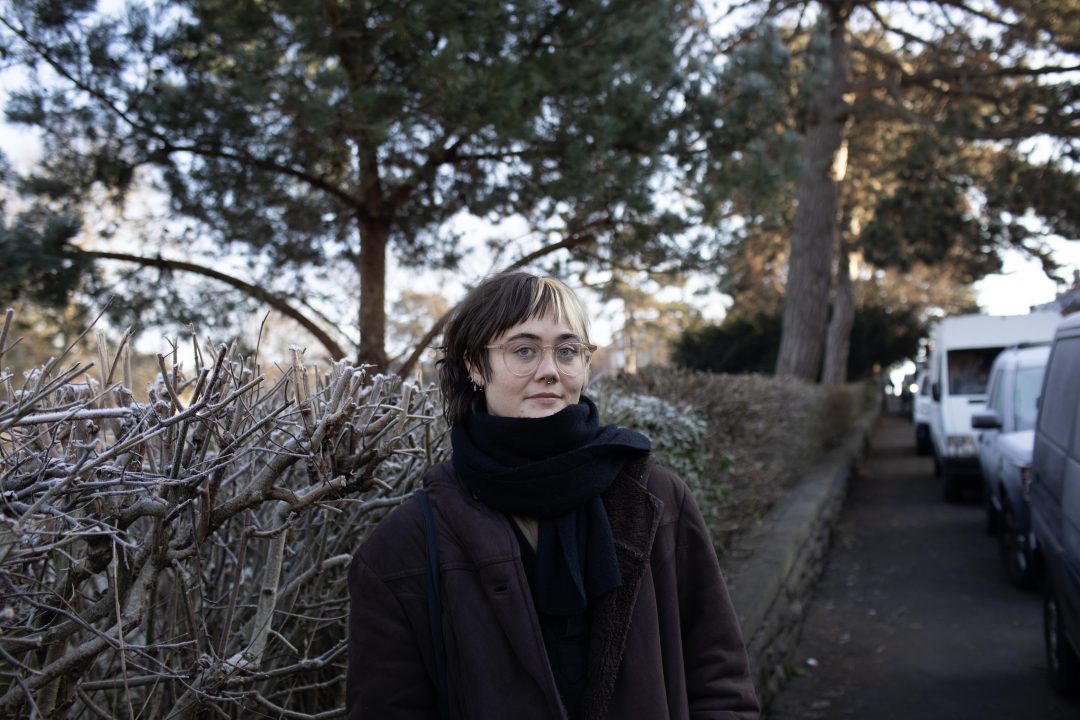 One of the toughest things for renters was how Love Bristol seemed to downplay the housing crisis, saying finding a place to live in Bristol is difficult, "but not impossible".
"I felt like I was in the gaslight," says Scarlett. "We were all devastated and Love Bristol was like, 'It's no big deal.'"
Though all of the tenants have found alternative housing, Scarlett and Tommy say their new home is neither permanent nor secure. One of them is staying temporarily while another lives in a shared apartment which they say is beyond their budget. According to Scarlett, the new tenants moved into the Montpellier home on December 5.
For Scarlett, experience has shown how precarious life is for renters in Bristol. "I have a career that I'm passionate about, I've graduated, I'm doing all the things I'm supposed to be doing. But that could have turned my life upside down."
Love Bristol urged perspective, stressing that the problems faced by people in Ukraine, where they do humanitarian work, are far greater than the situation faced by tenants.
"We have a million and a half people in Odessa who don't have electricity," said a trustee. "Yes, it's sad that someone has to look for a new place to live and maybe move out of BS6. But it's not the end of the world. If it were a vulnerable person, I would see it differently."
The cable has asked Rachel Beere if she acknowledges the tenants' account of events or concerns.