MKFM Review: Hair Host – MKFM 106.3FM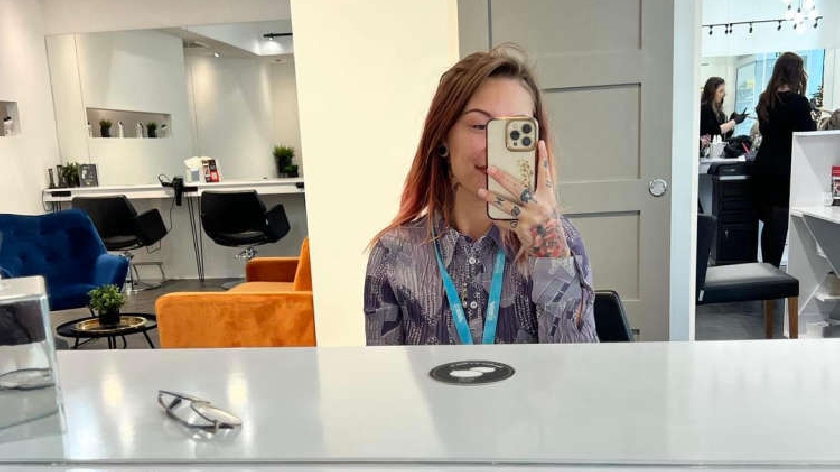 Jodie Erica from the MKFM team was invited to Hair Host at The Hub for a wash, cut and blow dry. Here is her full review…
Hair Host is a brand new independent salon that has opened in the heart of The Hub in Central Milton Keynes.
With the huge success of the first Hair Host salon in Buckingham they have now been able to expand to Milton Keynes and I am very grateful for that.
Hair Host offers a wealth of services, pretty much everything you need in a salon! From women's and men's cuts, blow-dry, highlights, balayage, color correction and more.
Hair Host also offers children's haircuts, bridal haircuts or special occasion haircuts and wonderful discounts such as 25% for seniors on Wednesdays, blue light card holders get 20% off every day and students can also enjoy 10% off every day.
I was invited to Hair Host and treated to a wash, cut and blow dry! I initially thought the universe would definitely make a point and laugh at me because it's no lie that I was in dire need of that divine timing, as they say.
I live in central Milton Keynes so I immediately preferred this place. It's so convenient for anyone staying right in The Hub or anywhere else in central Milton Keynes. I can imagine how great this would be for central workers too, the perfect spot to drop by after work for a fresh cut.
You can see the brightly lit salon with the "Hair Host" sign outside, it's impossible to miss and easy to spot which is great for a person like me who tends to get lost far too easily, even inside theirs own hometown.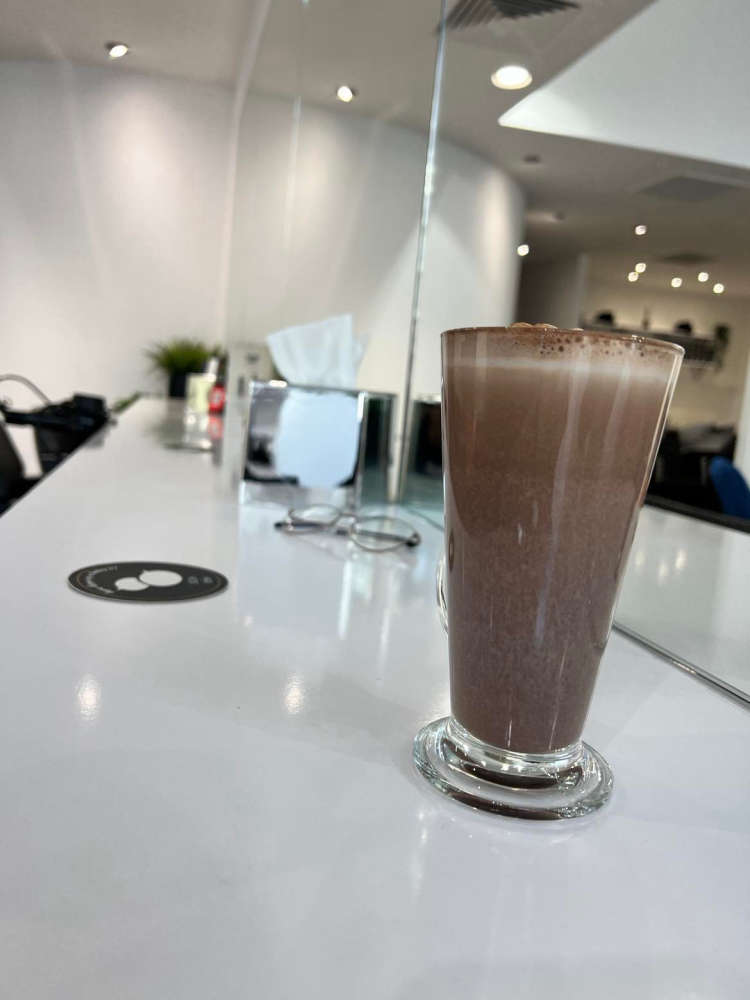 I was immediately taken by the design and furnishings, the salon is stylish and elegant, very pretty with a cozy and comfortable atmosphere. I was greeted warmly with a smile and shown to a salon chair by Lauren. I was offered a choice of hot and cold drinks and as it is quite chilly! I went for a nice hot choco.
Lauren introduced herself and made sure I was all right and comfortable and then chatted with me about my hair to see if there was anything specific I wanted to do in terms of the haircut. I asked for my split ends to be removed as they were quite shocking to look at and also for the so called 'Wolfie' cut I had to to a degree initially but it was all grown out and in need of a general make over.
Lauren was fabulous, she knew exactly what I was asking for and explained what she would do, always making sure I was happy with it.
First Lauren washed my hair which was so relaxing I could have fallen asleep. I always wish we could wash our own hair like they do. Lauren and I had a great chat, she gave me lots of hair washing tips as I shared my issues with an oily scalp and occasional dandruff.
My hair was washed with products that smelled amazing! I was then taken back to the salon chair for Lauren to begin the makeover. So very exciting.
Most of the time we chatted and laughed heartily, I would tell Lauren that I had never felt so comfortable in a salon. I'm actually pretty anxious going into salons because, honestly, not everyone feels so welcome and can come off as judgmental. But with Hair Host it was very different, everyone was nice and it was so refreshing.
This refreshment that I booked a balayage in the new year, new year, new hair! I can barely wait for it.
Lauren trims all of my split ends which encourages more growth as that is my current goal and she snips in some layers. I could already see the difference and how much healthier it looked.
Lauren finished off my hair with a blow dryer, which I also find very relaxing. I love seeing the changes that really come through as hair gets drier and to give my hair the finishing touch Lauren added some wavy curls.
All of the products used throughout the process smelled amazing and are sulfate free.
Do you know that feeling when you style your hair and it feels new, light, airy and downright beautiful!? That's exactly how I felt.
Mine feels revitalized, alive and wonderful. Thank you Lauren!
Thank you Hair Host for allowing me to experience a wash cut and blow dry at your beautiful new salon in The Hub.
I would highly recommend Hair Host to anyone looking for a no judgment salon, just a warm environment and a great friendly team.
Check out their website and book here.
Location: The Hub, 313 Avebury Boulevard, Milton Keynes MK9 2BN