Labour Retains Stretford and Urmston With 10.5 Percent Swing From Tories
Labor retained Stretford and Urmston in a by-election, with a 10.5 percent swing against the ruling Conservatives in Prime Minister Rishi Sunak's second test.
On Friday, Andrew Western won the constituency of Stretford and Urmston, a safe Labor seat in Greater Manchester, by a majority of 9,906 and 69.65 per cent of the vote, with a 10.5 per cent switch from Conservative to Labour.
A swing is an indication of the extent of voter turnover between two political parties.
Labor has held the seat since it was created in 1997. The 37-year-old Western succeeded Kate Green, who resigned last month after being nominated as Deputy Mayor of Greater Manchester.
Voter turnout was just 25.8 percent.
"Powerful Message"
"A strong message was sent with the result tonight," Western said.
"And the people of Stretford and Urmston speak not only for this constituency but for millions more people across the country who know that this government has failed us over the last 12 years.
"It is clear from this outcome tonight and indeed the outcome in Chester two weeks ago that the people are ready for Labor government and let the message get out tonight that Labor is ready to govern. Thank you," he added in his victory speech.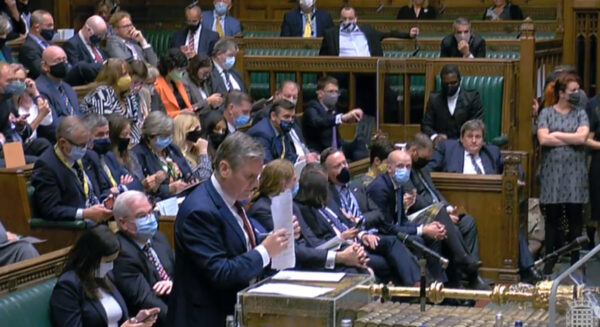 Labor leader Keir Starmer congratulated Western and continued to write Twitter: "The message from Stretford and Urmston is clear: people are fed up with 12 years of Tory failures. It is time for a Labor government."
Anand Menon, professor of European politics and foreign affairs at Kings College London, told The Epoch Times by email that there was still "a long way to go".
"The good news for Labor is that the outcome broadly suggests the current polls are on the right track, but it's still difficult for them to win a majority given where they're starting and it is still a long way to go before general elections," Menon said.
Two by-elections
Pollster Sir John Curtice told the Epoch Times that the Labor Party has been in its strongest position for over a decade.
"It is almost always the case that in by-elections held in safe Labor seats, when Labor is in opposition in the polls, the swing to Labor is usually less than in national polls, especially in a constituency like this." he said.
Curtice is known for his expert research and polling methods on voting behavior.
"This is basically the safest Labor seat to have had a by-election in quite some time. The expectation was that Labor wouldn't do quite as well as they did in Chester, but they should certainly do better in most other by-elections over the last few years and that's what happened, the momentum is less than Chester," he said.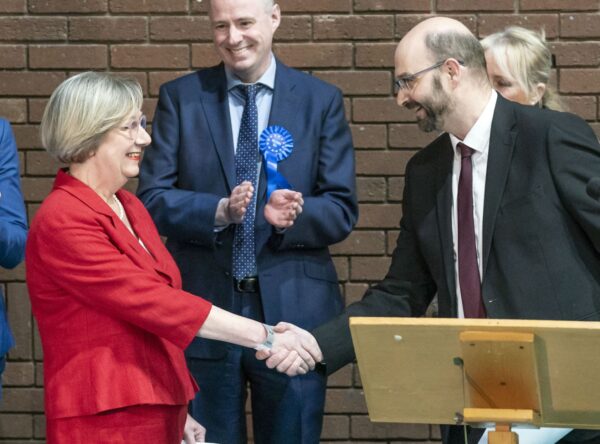 In December, Prime Minister Rishi Sunak had his first test of elections when Labor retained the City of Chester constituency by-election with 13.76 percent against the ruling Conservatives.
Samantha Dixon, the leader of Cheshire West and Chester Council, won 17,309 votes, while Conservative candidate Liz Wardlaw fell well behind by 6,335 votes.
Dixon later said: "Chester is often described as a flagship constituency and I think voters have shown they have a lot of trust in Labor today."
"Basically, the conclusion is that these two by-elections taken together are consistent with the message from the polls that Labor is indeed in a stronger position than it has been at any point since 2010," Curtice said.
"But note that the phrase 'consistent with' does not 'prove,'" he added.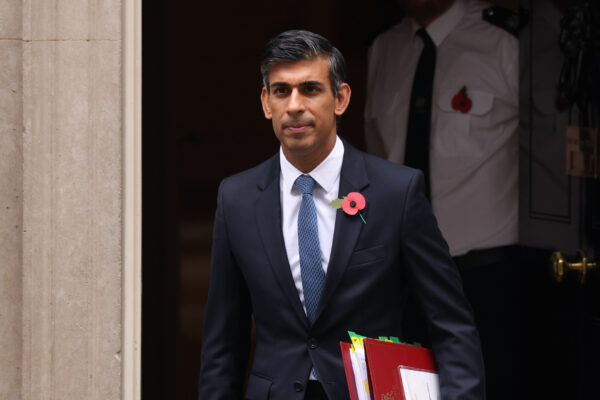 'Sunak Bounce'
Asked whether predictions are difficult in uncertain political times, Curtice said: "If we'd talked 12 months ago and talked about what we think is going to happen and 'I said next year we're going to have three prime ministers' . They probably would have said this is so crazy I won't publish it.
He added that the Conservatives were "continuously" 20 points down in the polls over the past four weeks, but "there has been something of a 'Sunak backlash' but that by no means undoes all the damage done under Truss and what happened in the Partygate."
"They are facing very difficult economic circumstances," he said.
He added that the Tories' positive side is that Sunak personally still rivals Labor leader Keir Starmer over who is the best person in the economy based on the Prime Minister's record as Chancellor.
"There's a big gap between people's perception of Sunk and their perception of his party. If he can't convince people to take note of his record and not his party's, turning things around will be a very difficult task," Curtice said.
PA media and Chris Sommer contributed to this report.