Recreation of Tina Turner concert comes to Crewe Lyceum
'TOTALLY TINA' is rocking into its 14th year and arrives at the Crewe Lyceum Theater in South Cheshire on Friday February 17th.
It is the original, award-winning UK tribute to Tina Turner and stars Justine Riddoch and her cast.
Tina Turner has recorded some of music's biggest hits over the past 50 years.
Songs like early hits River Deep – Mountain High, Proud Mary and Nutbush City Limits were just a taste of what was to come.
"We Don't Need Another Hero", "Simply the Best", "What's Love Got to Do With It", "I Don't Wanna Lose You" and "When the Heartache is Over" followed.
Justine's tribute act has been a National Tribute Awards winner since 2013.
Twelve years have passed since Totally TINA first came to life in Liverpool.
It has garnered a Lifetime Achievement Award and many other accolades along the way, earning Justine's "Totally Tina" a deserved top spot in the world of musical tributes.
This year's production is a mix of nostalgia and surprise, featuring all of Tina Turner's favorite hits, her best duets, popular covers, and the weird twists and turns in the story.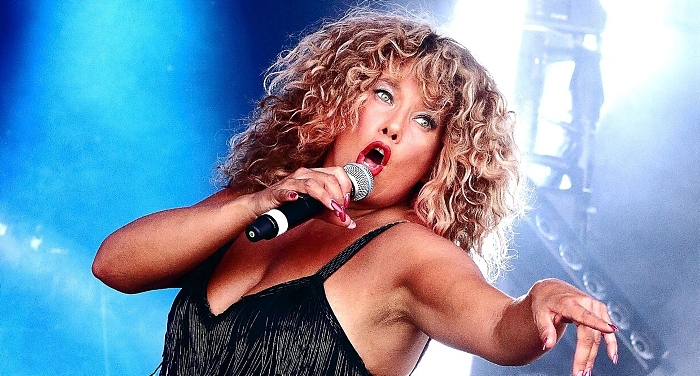 Jumping Jack Flash, Honky Tonky Woman, Get Back, It's Only Rock and Roll and The Bitch is Back have been added to a set that includes Simply The Best, Proud Mary, Nutbush City Limits and Private Dancer to name a few.
Justine, a former winner of the cult talent show Stars In Their Eyes, who performs as Anastacia, has been singing professionally for 30 years.
She said: "I'm thrilled with the success of this production – we've come this far!
"After being told on many occasions that I sounded like Tina, I decided to take the plunge and spent hours familiarizing myself with her life story and reviewing video footage to observe manners and body movements.
"We add our own personality to the show every year; The element of surprise keeps things fresh, but my ultimate goal is to stay true to a Tina Turner live concert that pays tribute to her career and bring the best version of this amazing woman; her voice, her passion and even her legs to her many fans.
"That's why we love it when people tell us they walk away feeling like they've seen the real thing."
The band has played to audiences across the country and Europe and in recent years has performed at the Cover Festival in Davos, Switzerland (Tina Turner's new home country).
Visit www.crewelyceum.co.uk for more information and tickets