Are you #TeamHelen? Strictly Come Dancing winner revealed
The winner of Strictly Come Dancing has been announced.
Tears, joy and 10s – each of the four finalists gave their all in the dance competition broadcast on the BBC.
Cumbria cheered on Helen Skelton – and her dance partner Gorka Marquez, who has become an adopted son of the county and performed in his third final.
Though she didn't lift the Glitterball trophy — Hamza Yassin won the series in 2022 — Helen said she felt she'd already won it by the time she reached the finals.
She said, "If I could rigorously summarize, I'd say it's cheerful and life-affirming."
The show, which lasted just over two and a half hours, featured interviews with the contestants and their families.
Helen's mother, Janet, said she and Richard were "filled with pride and joy."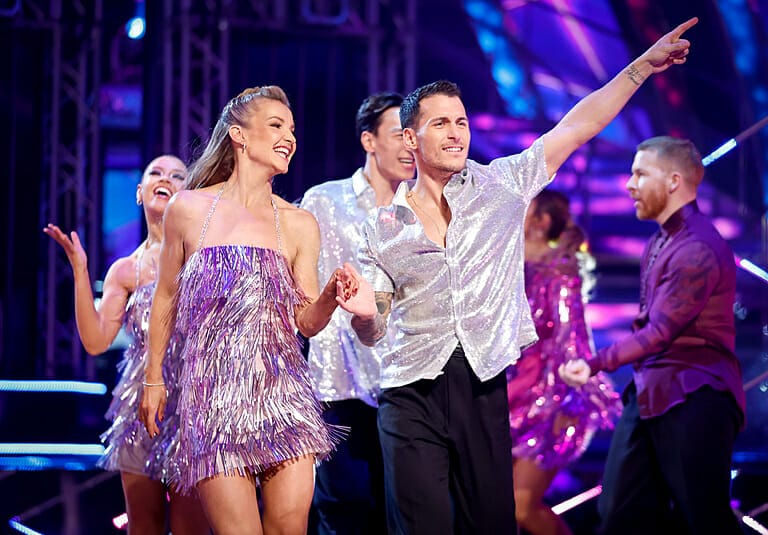 All contestants were full of praise for their professional dance partners and vice versa – there was a lot of emotion in the studio throughout the show, and Helen was gushing about Gorka.
Gorka said Helen lit up a room as she entered it and she praised him as a teacher.
In the segment filmed before the show dance, Gorka said he was very proud of Helen. Helen said: "You have reminded me of who I am and that is the greatest and kindest thing anyone can do for anyone. You believed in me when I had none."
Moderator Claudia Winkleman asked all participants what their message to the electorate was.
Helen said: "We are so grateful that we were able to experience this adventure. Don't make me cry again! We've received so many messages of support… and thank you for supporting us."
The couples had to perform three dances – a jury choice, a couple choice and a show dance.
The winner was determined solely by audience voting – and the jury's ratings were for guidance only.
Jury choice came first and Helen and Gorka performed their jive from week seven. The show dance was the second performance – and they chose Shine by Emeli Sande – and the last dance was their choice of Mein Herr von Cabaret.
Helen and Gorka were the last couple to perform each of their dances – so they ended the show with Mein Herr.
They said they chose it because it was the most fun for them.
Motsi and Shirley gave a standing ovation and their father Richard was spotted on camera wiping away tears. Motsi then had everyone stand up to applaud Helen before making her comments.
"What a dance! You finished the show girl!" she said.
Shirley named Helen and Gorka were superstars and Anton added: "When you started out there wasn't much of a performer in you. But you are a performer now."
Craig said, "This is a dance that should win a final."
At the show dance, Helen wore a sparkling silver dress.
Motsi said she picked the best song and could see the joy in it. Shirley said the song said to her, "I set myself free," but said there were a few minor errors.
Anton said it was a celebration. "I'm thrilled that you can do this dance because you are fabulous," he added.
Craig said it was great but it could have been smoother but he loved the team dynamic.
Helen's family is the audience and cheers loudly after the dance.
Helen and her dance partner Gorka Marquez jiveed for their jury's choice to Tightrope by Janelle Monáe, which they performed for the first time in week seven – where Helen made a small mistake.
The judges said Helen blossomed and became more confident during the competition.
Motsi visited the couple to tell them they were going to dance the jive. Helen said: "This dance has a lot to offer as it was chosen by the judges."
Shirley said she has improved and is light on her feet and Anton said she has great style while Craig said it was wonderful.
Helen said it was a lot of fun – although she had fake tans on her hands, which she didn't realize until the pair spoke to Claudia.