Sunak urged to accept rebel MPs' amendment to boost online safety for children
A former Conservative leader is urging Rishi Sunak to accept an amendment that would ensure social media bosses are "punished" for failing to protect children on their platforms.
The Prime Minister faces a major backbench rebellion as Tory MPs urge social media bosses be held criminally liable for failing to prevent minors from viewing harmful content online.
Nearly 50 rebels, including former Home Secretary Priti Patel and former Tory leader Sir Iain Duncan-Smith, have lobbied for the proposed change to the Online Safety Act.
Sir Iain said the current protections offered by the bill are "weak" and urged ministers to accept the change when it comes to the Lords.
He said children needed better protection to see "extreme pornography" and material about suicide.
It comes amid a report in The Sun On Sunday that Mr Sunak and Culture Secretary Michelle Donelan were "closer to a deal" with rebels as more joined their ranks.
With Labor backing the amendment, failure to reach a compromise would put the Prime Minister on course for his first defeat in the House of Commons should he be put to the vote during his reporting period on Tuesday.
Speaking to LBC, Sir Iain said: "It can be done.
"We have all kinds of horrible, harmful nonsense on the internet, from suicide to extreme pornography aimed at children and general abuse.
"It's time we all coordinated and made sure they don't get away with this very lax system of actually protecting children."
He added: "If the Government agrees to that, and I hope they will, they will likely change that in the Lords and do so as they think they cover some of the little technical bits that might go right or can go wrong walk.
"I think it's entirely doable, and they (social media companies) shouldn't be so big that they can't be penalized for failure."
The former cabinet minister said criminal responsibilities for senior social media managers have been introduced in other parts of Europe, including Ireland.
He described Dublin as a "much stricter regime" when it comes to internet security, despite being the European headquarters of a number of big tech giants.
The rebel amendment aims to add a new clause to the Online Safety Act to "make it a criminal offense for the provider of a user-to-service to fail to comply with safety obligations to protect children" set out in the bill.
Ms Donelan last week said she was "not ruling out" such a proposal, while No.10 said she would study the amendment before the bill's return.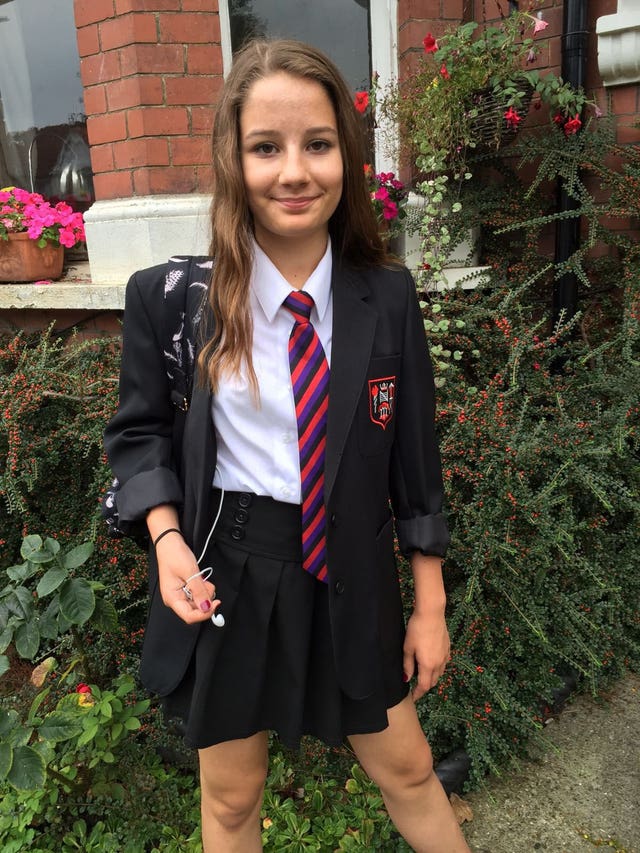 As it stands, the new Internet Safety Act would oblige tech companies to remove illegal material from their platforms, with a particular focus on protecting children from harmful content.
Social media platforms and other user-generated, content-based websites that break these rules would face heavy fines from the sector's new regulator, Ofcom.
But the proposed law would only hold tech bosses liable if they don't provide information to the minder.
The children's charity NSPCC and parents of children who have killed themselves after viewing harmful content supported the amendment to expand this liability.
Molly Russell was 14 when she took her own life in 2017 after viewing harmful material on social media linked to anxiety, depression, self-harm and suicide.
Her father, Ian Russell, said bringing senior manager liability into the law is a way to "focus the minds of tech chiefs to ensure their platforms are safe online spaces for children".