Frances Cain is the Woman Behind Jeremy Clarkson's Success & His 2nd Wife
Frances Cain never envisioned married life with a husband and kids until long after she met her ex, Jeremy Clarkson. The couple were living completely different lives when they first met, and their romance didn't begin until a decade after their friendship.
Frances Cain once described herself as a "hard living single girl" who never thought of settling down. She was born to a World War II veteran, Major Robert Henry Cain, who received the highest praise for his bravery while serving in the British Army.
The man who would have been his son-in-law, Jeremy Clarkson, honored his legacy in a documentary released almost 20 years ago. Clarkson and Cain married in the 1990s and the couple had three children, one of whom followed in her father's footsteps in the entertainment industry.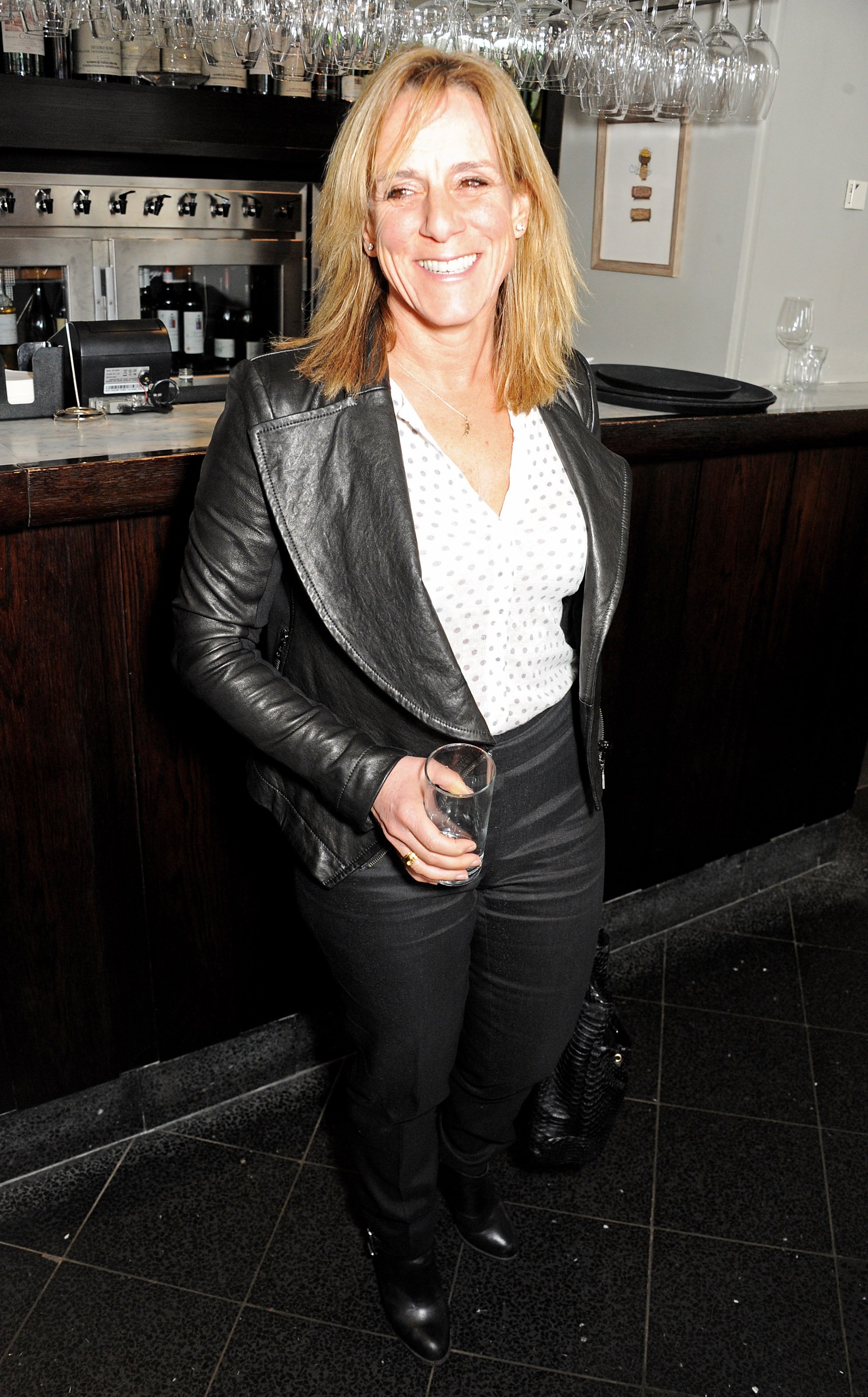 Frances Cain pictured at the Maggie's Barts Fundraising Luncheon at Le Cafe Anglais on March 19, 2013 in London, England. (Photo by Dave M. Benett) | Source: Getty Images
Cain is often credited as the woman behind Clarkson's success, with even the TV personality and many others crediting her efforts. While raising her family, Cain also guided her husband's career and ensured his rise to superstardom.
However, although they enjoyed the fruits of their entertainment activities together, their relationship became strained over time. Many reports of Clarkson's infidelity have surfaced over the years, with his ex-wife even claiming that they rekindled their romance a few years after he married Cain.
Rumors of the dissolution of their marriage began to surface in the mid-2010s, and both chose not to immediately confirm or deny it. As hearsay gathered momentum, the media and public speculated about the fortune Cain would achieve as a result of her divorce settlement with Clarkson.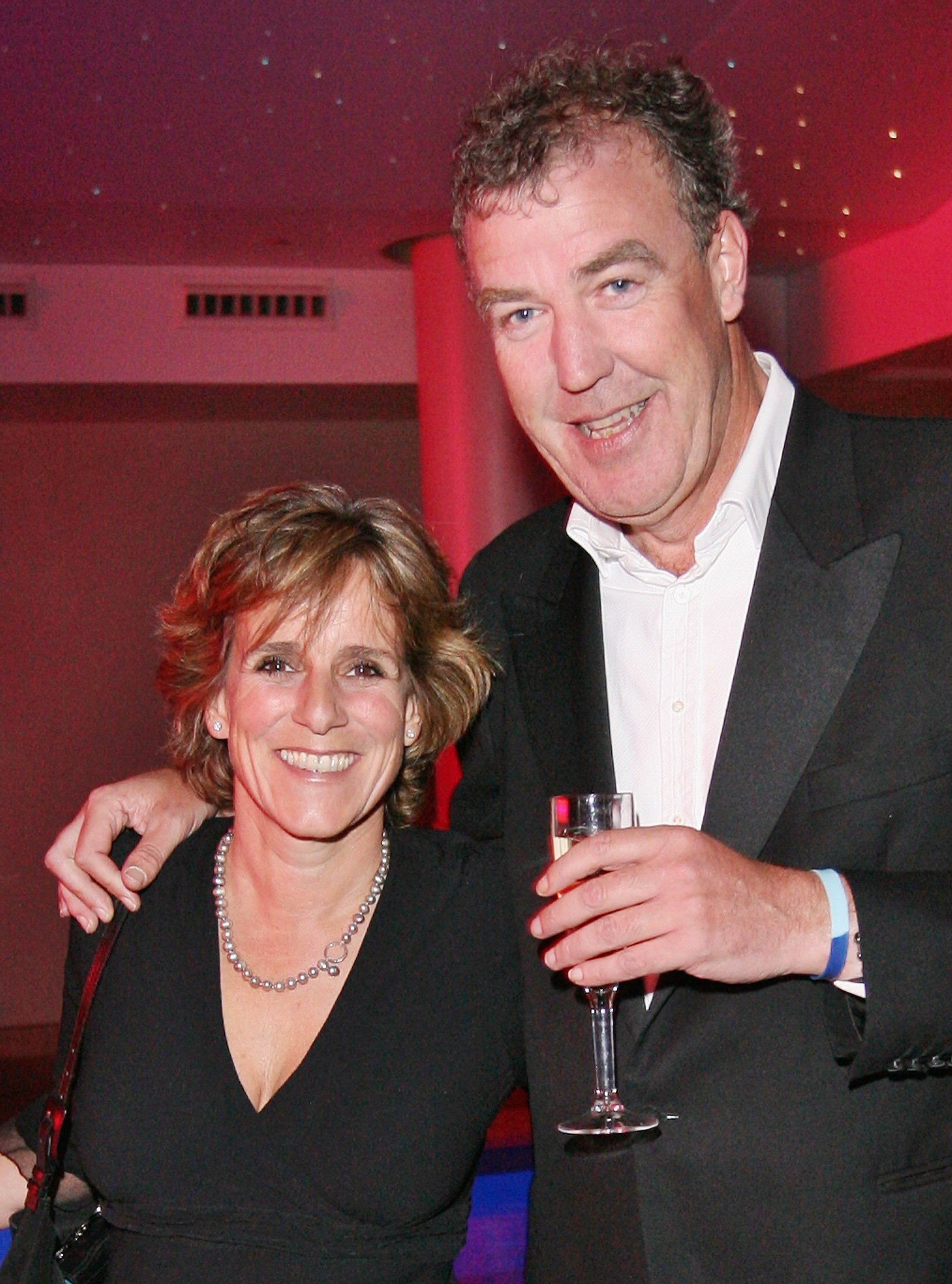 Jeremy Clarkson and Frances Catherine Cain pose at a 'Help For Heroes' benefit night held at the Haymarket Hotel in London, England on April 24, 2008 | Source: Getty Images
Frances Cain is the daughter of a real hero
Long before Cain met Clarkson, she worked as a social worker and lived a successful single life. She rented her apartment and owned a Volkswagen Golf GTI. Cain later became Clarkson's manager, juggling her career with taking care of her growing family.
When Cain's ex-husband – similar to US actor Gary Sinise – paid tribute to her father's exploits in The Victoria Cross: For Valour, the presenter said Major Cain never told his daughter about the honor bestowed on him as a British war hero was granted. He served in the Battle of Arnhem in September 1944, part of Operation Market Garden.
Arriving in what seemed a hopeless battle for British troops, Major Cain was involved in the infamous "South Staff's Waterloo" battle. He suffered many injuries but trotted on, determined to destroy enemy armor.
Cain's father successfully disarmed six tanks and several SPGs. Though praised for his bravery, Major Cain was also known for his humility and neat appearance. He received his Victoria Cross on November 2, 1944.
After the war, Major Cain worked for Shell before retiring in the 1960s. It is not known if he ever married, but he welcomed his daughter before dying of cancer on May 2, 1974. He died a revered ex-soldier whose stories were "constantly shared among troops."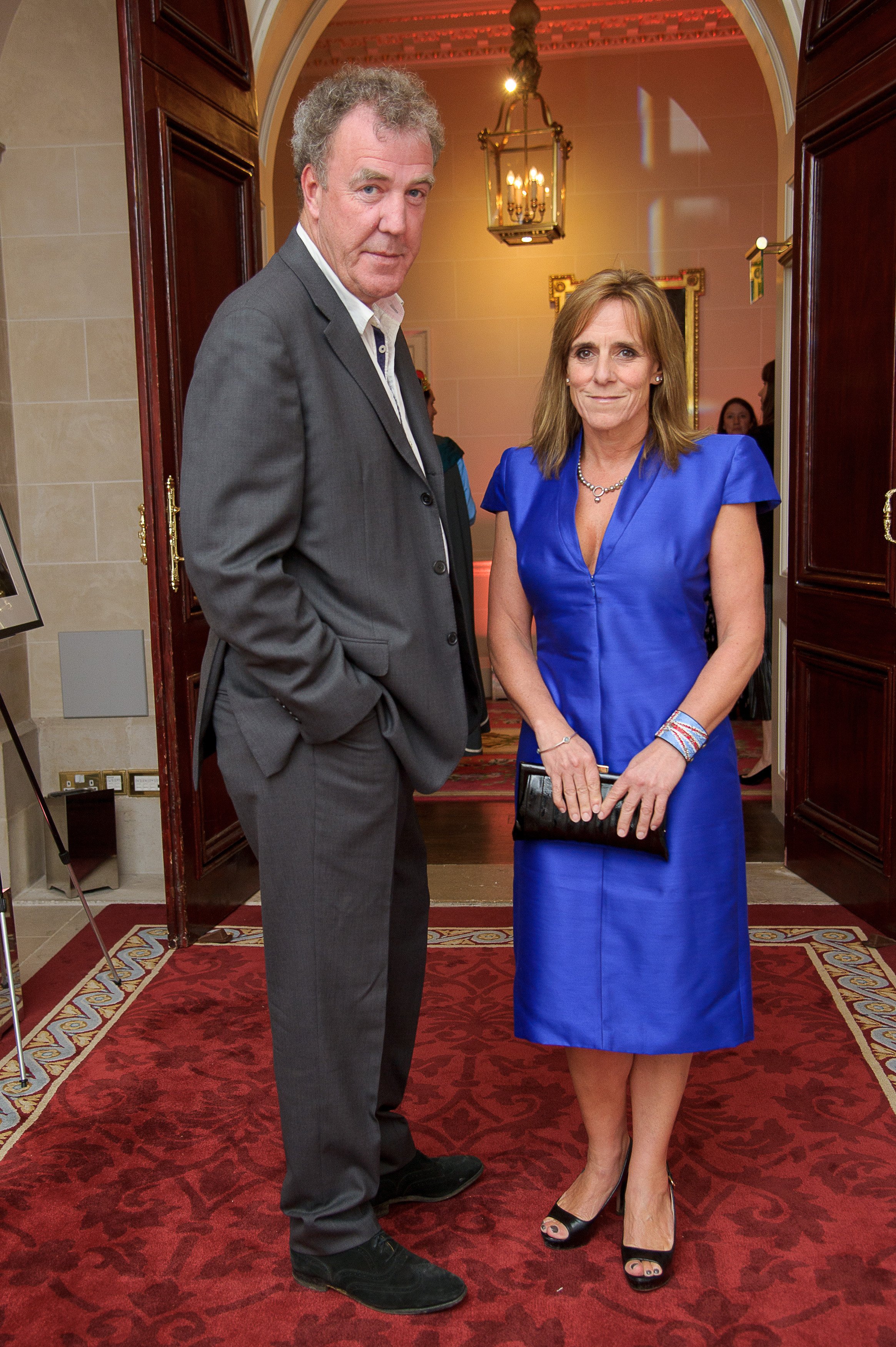 Jeremy Clarkson and Frances Clarkson pictured at the Tatler Anniversary Party at The Ritz on May 2, 2012 in London, England | Source: Getty Images
Frances and Jeremy Clarkson didn't fall in love at first sight
Cain and Clarkson had mutual friends and their first meeting began with an argument about which was better: "being a woman or a man?" At the time, Clarkson organized a treasure hunt in which Cain took part.
As part of her first impression of Clarkson, Cain expressed that she found her ex-husband terrifying because of his stature and how "awfully loud" and "bossy" he was during the treasure hunt. After that first meeting, the two weren't particularly keen.
Despite spending time with the same people, they often avoided each other. Cain just didn't care about the man; He described himself as "a bum" heavily in debt, and Clarkson avoided the former discharge counselor because he felt he had to act "all grown up" around her.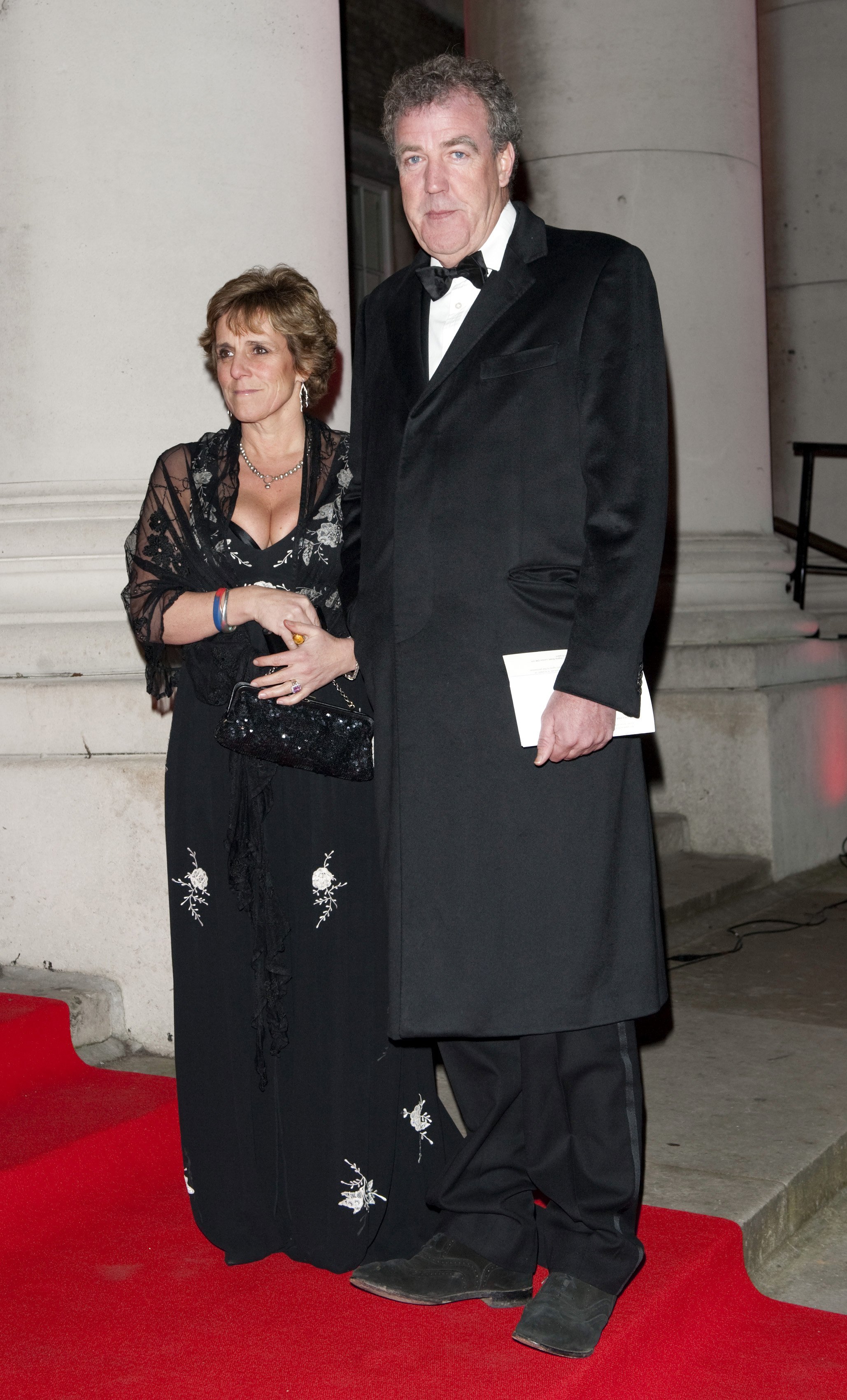 Jeremy Clarkson and Frances Cain are pictured arriving at the Sun Military Awards 'A Night Of Heroes' at the Imperial War Museum on an unspecified date in London, England Credit: Getty Images
Eventually, they found common ground when Clarkson realized Cain could let go just like his other friends. From then on, a friendship blossomed; In 1990 they were a couple. Their relationship soon became serious and Clarkson moved into Cain's apartment.
Clarkson was in debt while living with Cain, but he didn't tell his ex-wife about his dire financial situation. It wasn't until 1992 that things really started looking better for him, and he credited Cain for much of his success, saying:
"But I am very fortunate that we met when I was penniless and that we were able to grow together and share the joys of it. What we have done, we have achieved together. We're very much a team I certainly couldn't do it alone."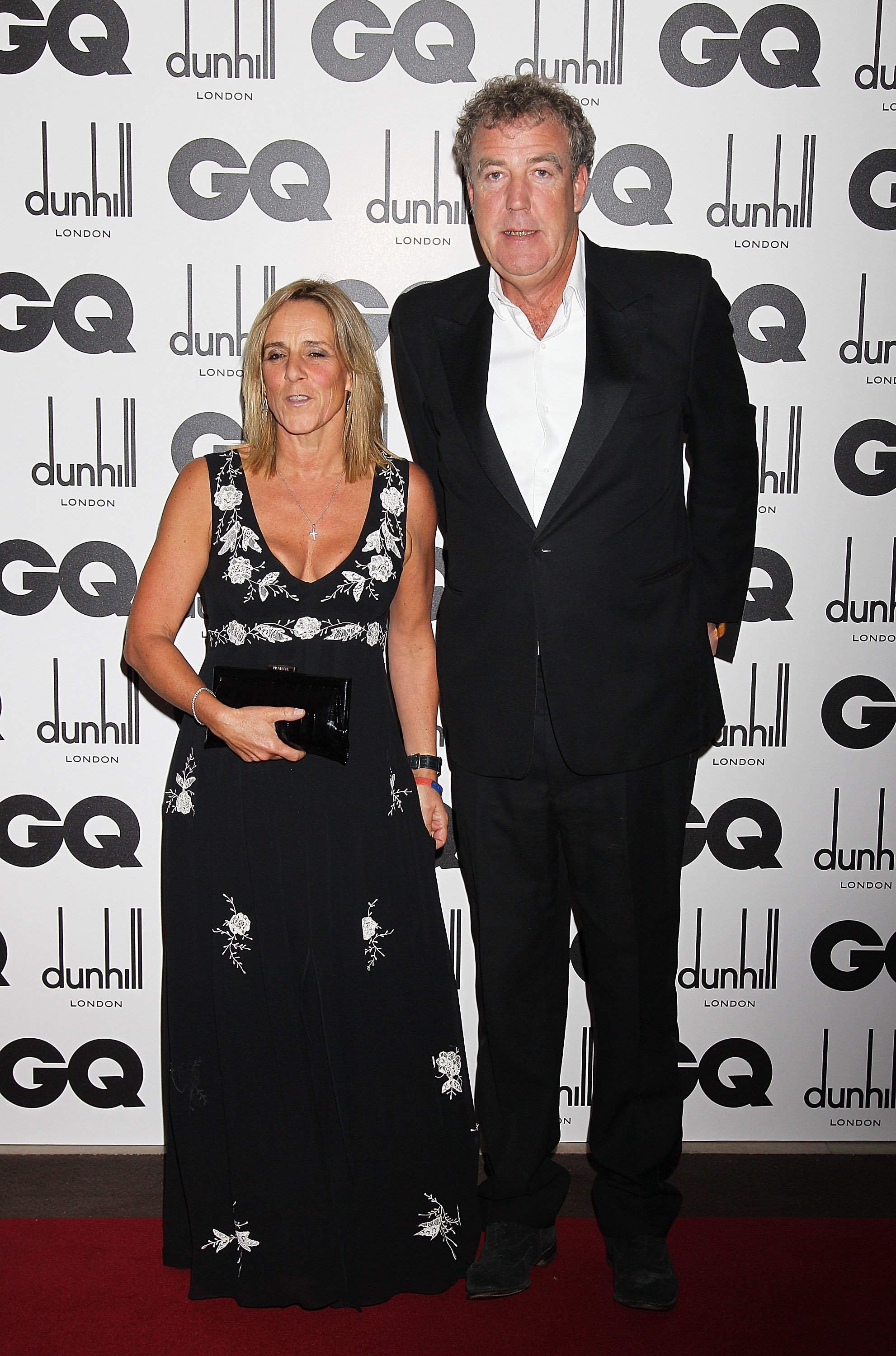 Jeremy Clarkson and Frances Cain are photographed at the GQ Men Of The Year Awards at The Royal Opera House on September 6, 2011 in London, England | Source: Getty Images
The former lovers married in Fulham in 1993. Their union lasted over two decades before they divorced in 2014. Prior to Cain, Clarkson was married to a woman named Alex Hall, with whom he allegedly cheated in the late 1990s.
As speculation continued about how much Cain would get from the settlement — Clarkson's fortune was over $36 million at the time — Hall said Cain deserved "every penny" she would get from their divorce. She believed that without Cain's hard work, Clarkson would not have been the "idol" he was, adding:
"Jeremy is the frontman, but behind the scenes she was the swan paddling frantically beneath the surface. So she deserves every penny she gets — she worked for it."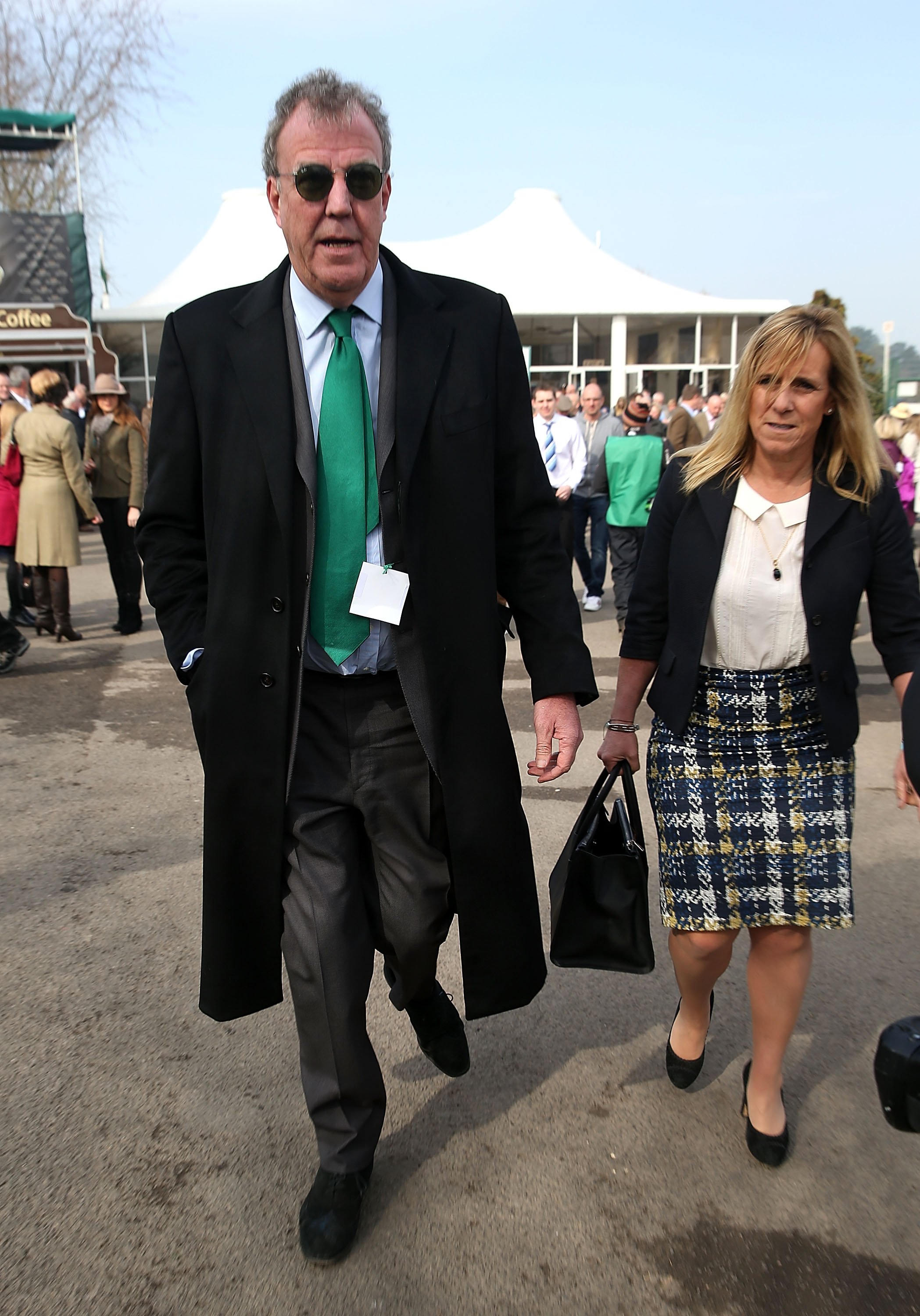 Jeremy Clarkson and Frances Cain pictured during day 4 of the Cheltenham Festival at Cheltenham Racecourse on March 14, 2014 in Cheltenham, England | Source: Getty Images
Jeremy was reportedly not faithful to Frances
Cain and Clarkson had been separated since 2011, when news of their then-pending divorce broke in 2014. According to an insider, Cain had reportedly gone on holiday with her friends – who affectionately called her "Francie" – to celebrate the split. Said friends had encouraged her to leave her ex-husband for years.
In 2002, Clarkson was reportedly spotted twice romantically affectionate with TV producer Elaine Bedell. In 2011 he was reportedly dating Philipa Sage, who fell deeply in love with the Top Gear presenter. They were back together after his divorce in 2014 and separated in 2017.
Hall also came out and in 2011 revealed her infidelity with Clarkson, which surfaced in 1999 and lasted ten years. Clarkson denied these allegations and went further by filing a High Court injunction against Hall. While his legal team argued that she was blackmailing him, Hall also claimed he tried to buy her silence for $360,000.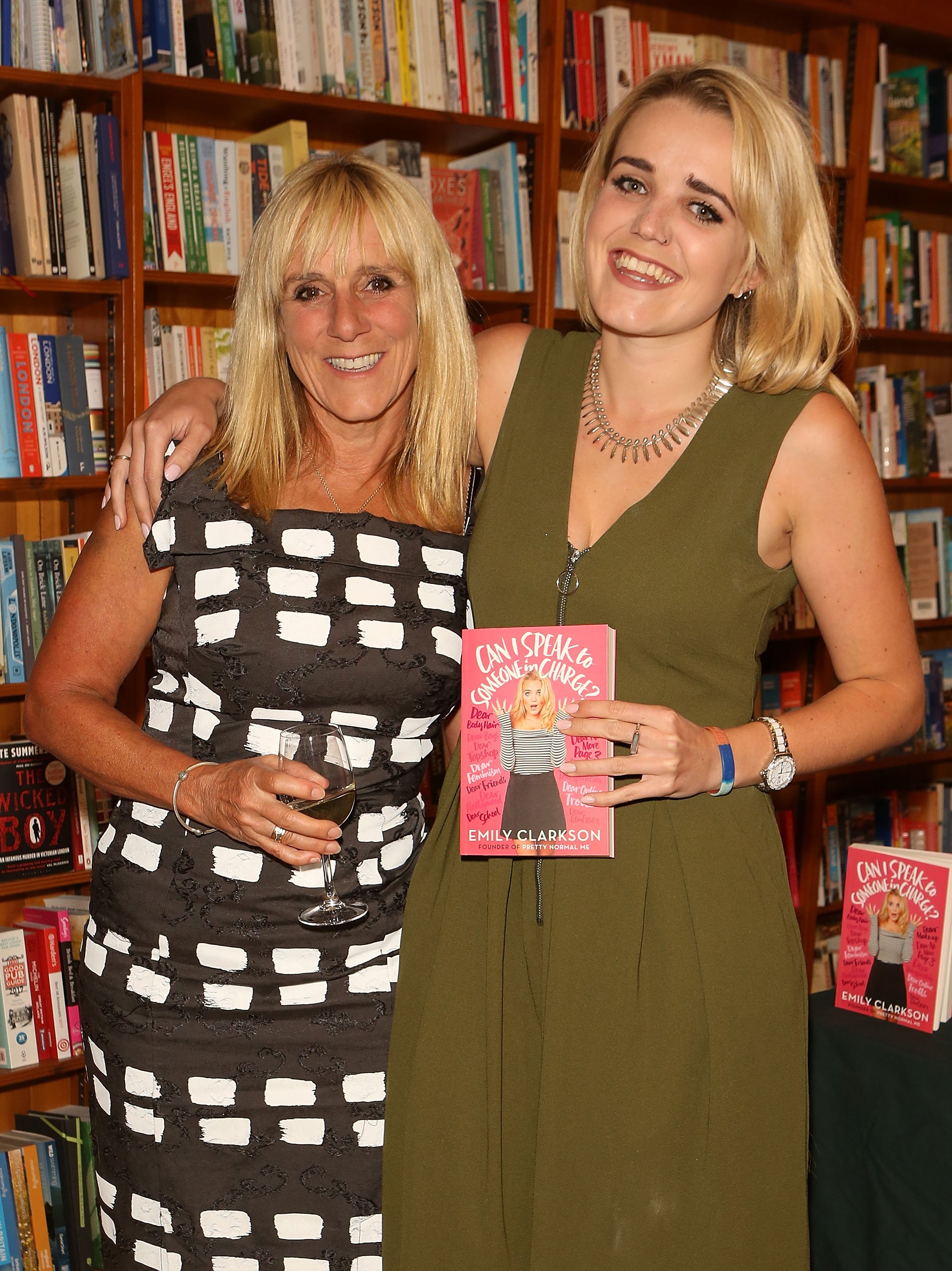 Frances Cain and Emily Clarkson pose at the launch of Emily Clarkson's first book 'Can I Speak to Someone in Charge?' at Daunt Books on July 13, 2017 in London, England | Source: Getty Images
Frances Cain is a mother of three children
Cain gave birth to two daughters, Emily and Katya, and a son named Finlo. Katya and Finlo have preferred to keep their personal lives away from the spotlight, but Emily ventured into the conversation. She is the author of two published books, hosts a podcast, and runs a blog called Pretty Normal Me.
Frances Cain's life after the divorce
Cain seemed to have moved on after their divorce. She has been spotted with a few male companions on her vacations over the years. In 2014 she enjoyed a holiday with Fred Milln in Barbados and again in April 2019.
She was spotted on the same holiday with another male friend in 2019. Cain also started a Help For Heroes fundraiser and spent six days cycling a 500 mile route along the north coast of Scotland. The donations would fund the physical and spiritual recovery of individuals in the armed forces.