Inside Housing – News – London's social housing demolitions reach nearly 23,000 in a decade
Almost 23,000 council flats have been demolished in London in a decade, according to an analysis by a tenants' association.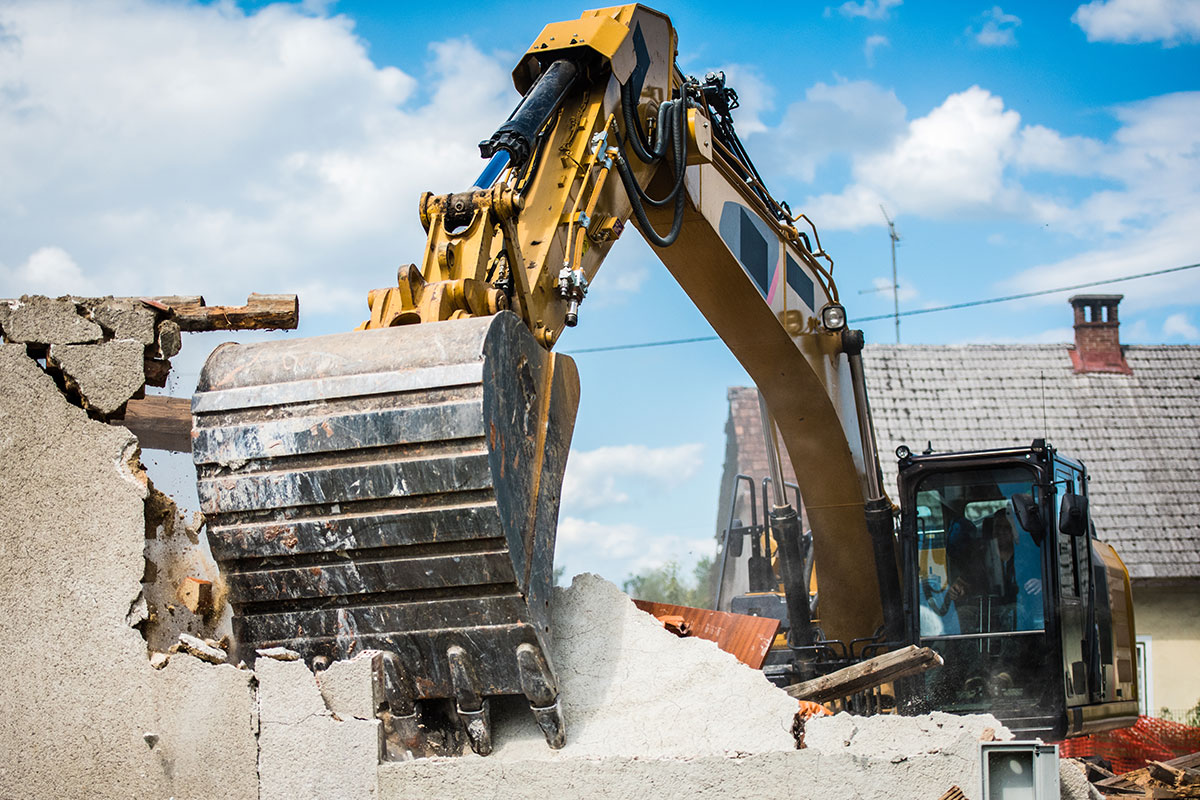 Image: Getty
share lines
---
In London, almost 23,000 social housing units have been demolished in a decade #UKhousing
---
Research by the London Tenants Federation (LTF) found that twice as much council housing has been demolished as new built, with just over 12,000 additional homes delivered over the past 10 years.
The association has calculated that without the demolition of social housing, another 35,000 social rental housing units would have been available in the capital for households in need of the property.
Analysis of housing supply and loss in the capital, using data from the Mayor of London's online housing completions dashboard, provides a breakdown of the boroughs with the highest and lowest numbers of demolitions.
Ealing, west London, was the council with the most demolitions, with nearly 5,000. Other boroughs with high demolition rates include Southwark with 4,000 demolitions, Hackney with 2,000 and over 1,000 in another four boroughs.
The LTF said the demolitions, coupled with the introduction of affordable rents a decade ago, had "significantly contributed" to increasing London's pent-up demand for social rental housing.
Introduced by the governing coalition in 2010, affordable rental housing was rented out in the same way as social housing, but allowed providers to charge up to 80% of market rents.
According to the LTF, the London Mayor's Office estimated the backlog had tripled from 61,000 in 2013 to 163,000 in 2017.
Therefore, to meet demand in London, around 50% of new and additional homes delivered would need to be rented out for social purposes.
Some local authorities and housing associations are demolishing council housing because it is unsafe, but many other London developments are being demolished as part of broader redevelopment programmes.
A report from the London Assembly last year found that redevelopment plans involving demolition have resulted in a net loss of 6,748 social housing units since 2003.
The inquiry was led by Green Assembly member Sian Berry, who also revealed plans in the pipeline would see the net loss of 6,791 more social and public housing units.
Pat Turnbull, a tenants' representative for a Hackney housing association, has urged the Mayor of London to ensure that proposals to demolish council housing are rejected unless they are "structurally unsustainable".
She added: "A sensible strategy in response to the 2012 government policy changes would have been to protect as many social rental housing units as possible.
"However, the demolition of 23,000 homes since then has only escalated the problems as more and more homeless families live in makeshift or overcrowded homes.
"Money earmarked for the construction of additional social rental housing is often used to replace demolished housing with replacement housing at 'affordable rents' rather than matching the housing types actually needed. Also, demolition and new build is almost certainly more expensive than refurbishment."
The Office of the Mayor of London has been contacted for comment.
Sign up for our daily newsletter