Big Bash 2022-23 team guide: Adelaide Strikers
The cricketer's in-depth look at the Strikers ahead of the new campaign, including player analysis, strengths, weaknesses and full squad and fixture lists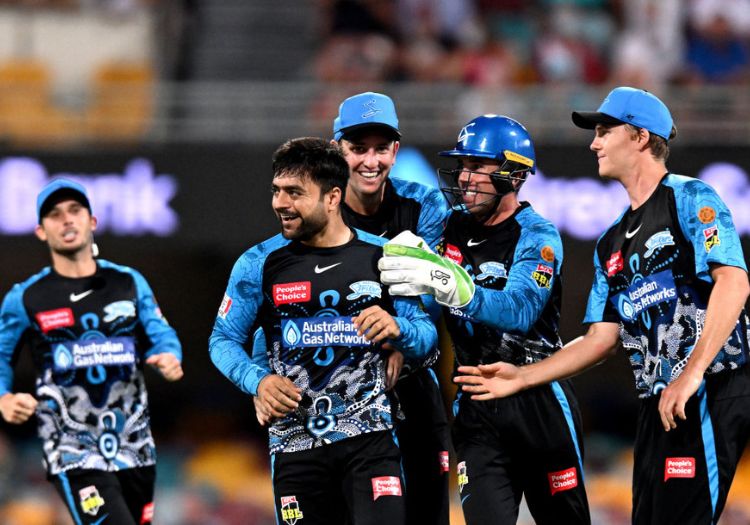 Coach: Jason Gillespie
Gillespie has a long and fruitful history with the South Australian Cricket Association, first as a player and then as a coach. He has been the head coach of the Adelaide Strikers since 2015 and led the team to their first Big Bash title in BBL07.
Former West Indies captain Carl Hooper will serve as assistant coach, while former all-rounder Johan Botha will also support Gillespie this summer, with a focus on bowling, fielding and strategy.
Captain: Travis Head
Game-changing batsman Travis Head has signed with the club for two more seasons, extending his 10-year tenure as a forward. Head's leadership and experience will be critical to the team in BBL12 and beyond, according to Gillespie. However, due to Australia's testing schedule, he will likely be unavailable for part of the campaign, with Peter Siddle being the most obvious replacement as skipper.
Stars from overseas
Rashid Khan: The Adelaide Strikers used their platinum selection to retain the Afghan leg-spinner's services, although his availability was limited by his SA20 league involvement in January. Adopted son of Adelaide, he hit 365 runs with a batting average of 155.31 and in his first five seasons with the club took 92 wickets with an economy of 6.44 – he has never won less than 16 wickets in a season. He lit up the Adelaide Oval at the recent T20 World Cup, scoring 48 runs on 23 balls against Australia, much to the delight of the crowd.
Colin de Grandhomme: The 36-year-old has a strong record in all cricket formats and represents New Zealand in all three international codes but will make his big bash debut in BBL12. Capable of batting as high as No. 4, he averages 23.56 in T20 cricket with a batting average of 157.92 and also has 69 wickets. Its economy (9.46), on the other hand, is less attractive. De Grandhomme has previously landed deals with The Hundred, T20 Blast, CPL and IPL.
Adam Hose: The 29-year-old, who recently traded Warwickshire for Worcestershire, has garnered a lot of attention for his clean ball in recent seasons, impressing for both the Birmingham Bears in the T20 Blast and the Northern Superchargers in The Hundred. In the former, he hit over 2,000 carries at a batting average of just under 150. Both he and Strikers captain Head, who hails from the Isle of Wight, have played for Ventnor CC.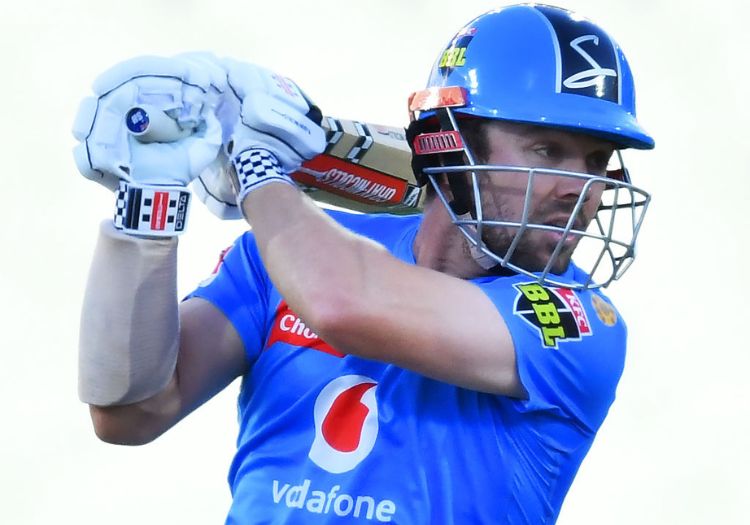 Travis Head becomes captain of the Adelaide Strikers [Mark Brake/Getty Images]
Changes from 2021/22
The Adelaide Strikers enter the BBL12 with an intriguing line-up, with Chris Lynn and Cameron Boyce among the new faces alongside de Grandhomme and Hose.
Lynn, a longtime Brisbane Heat player, is the all-time runs scorer in Big Bash history but will only be available for the first 11 group games before traveling to the UAE to represent Gulf Giants in the ILT20.
However, they lost a number of key players including Jono Wells, Matt Renshaw and Fawad Ahmed.
How did they fare in 2021/22?
After starting the competition with just two wins in eight games, the Strikers rebounded with five wins from six games to finish fourth in the regular-season standings. They continued their strong form with victories over Hobart Hurricanes and Sydney Thunder in eliminator and knockout respectively, but missed the final after losing to Sydney Sixers by four wickets.
Best processing: Master (BBL07)
Hit
power hitter
Lynn had a disastrous (by his standards) BBL11 season, scoring just 215 runs at a 17.91 average. However, recent T20 Blast performances for the Northamptonshire Steelbacks show he's back at his best.
In 11 games, he had 516 runs at 64.50 and maintained a batting average of 159.25, including two undefeated Centurys and four Centurys. This included 45 fours and 29 sixes.
Hose also enjoyed a prolific T20 Blast campaign, hitting 557 runs – third-most in the competition – at odds of 160.98, including 40 fours and 28 sixes. Throughout his career, around a quarter of his T20 runs have come from sixes.
anchor
That role was previously held by Jono Wells, who hit 500+ runs at odds of 128 in BBL11, including four half centuries.
Matthew Short could be a candidate to step into shoes. With 493 runs at 32.86, including three half centuries, he's certainly been consistent in BBL11 and has continued his solid form with Victoria in this year's Marsh Cup. With a career T20 batting average in the 130 mark, he'll keep the scoreboard going well.
finishers
Depending on how the top tier fares, Hose could certainly do some damage in this division at number 4. After all, the Englishman has a hit rate of over 145 in the format.
As evidenced by his T20 World Cup antics against Australia, Rashid is also a powder keg down the order.
problem areas
In the absence of Head and Carey, Gillespie has two sizeable holes in his top order. At his best Jake Weatherald is such an exciting player but unfortunately that hasn't happened in a couple of BBL seasons – last season he averaged 17.75. Although he occasionally batted lower last season, this time he should move up the ranks.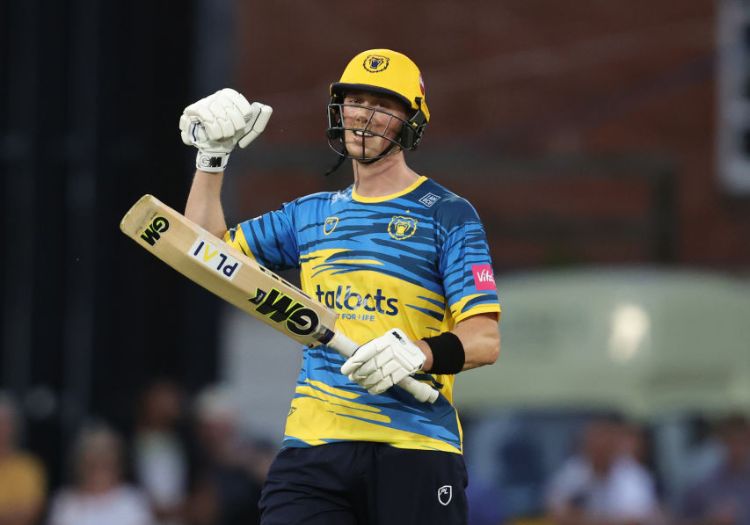 Adam Hose will hope to impress with the racquet [David Rogers/Getty Images]
BOWLING
speed dealer
Siddle will be very tempting, having topped the wicket-taking charts last season with 30 scalps and an economy of 8.33. He finished ahead of Hayden Kerr and AJ Tye five times and ahead of teammate Rashid ten times.
Since BBL09, Wes Agar has established himself as a key member of offense, claiming 49 wickets in 39 games, while Henry Thornton is also an exciting member of offense. The right armer only played nine T20s prior to BBL12 but has 14 wickets, all but one of which came in last season's Big Bash.
variation
Rashid is the obvious star here, not least on pitches like this where racquets throw their hands at the ball through the air due to variations in grip, wrist position and speed. Last season he took 20 wickets and maintained an economy of 6.34 – of players who took more than 10 wickets last season, none were more frugal than the Afghanistan international.
Short is a talented right-hander who plays useful off-spin bowls. He chipped in with eight wickets last season, adding depth to the bowling offense. Leg spinner Cameron Boyce made a triumphant return last season, taking 10 wickets in four games for Melbourne Renegades.
problem areas
Adelaide Strikers risk over-reliance on Siddle and Rashid, who combined won 50 wickets last season. Add in the latter's departure in January and the attack suddenly begins to shed some light on quality. The pressure will be on the likes of Boyce and his new signing Ben Manenti, a right arm off spinner, to hit the ground running at their new club.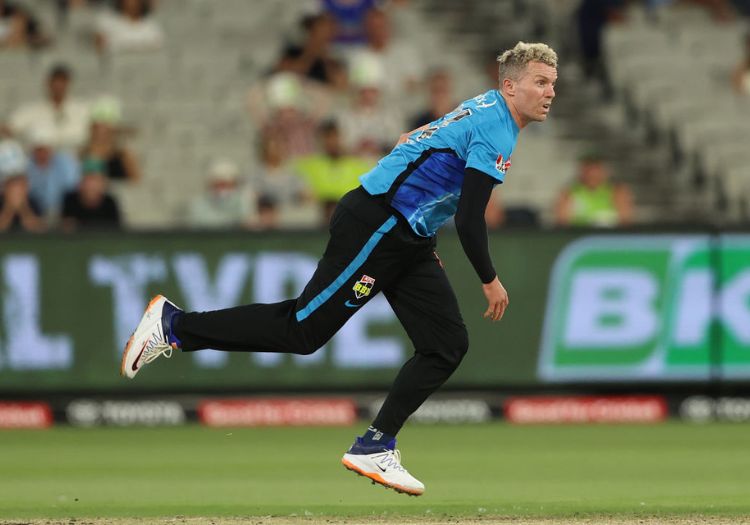 Peter Siddle was the leading wicket-taker in BBL11 [Robert Cianflone/Getty Images]
Who takes the gloves?
In Carey's absence, Harry Nielsen will likely take the gloves. Prior to BBL12, the 27-year-old had only played 26 T20 games but made 14 appearances for the Strikers last season. He took 10 catches and completed a stumping.
Squad: Wes Agar, Cameron Boyce, Alex Carey, Harry Conway, Colin de Grandhomme, Ryan Gibson, Travis Head, Adam Hose, Henry Hunt, Thomas Kelly, Rashid Khan, Chris Lynn, Harry Nielsen, Matt Short, Jake Weatherald, Henry Thorton, Peter Siddle, Ben Manenti
Fixtures: December 14 – Sydney Sixers (Adelaide Oval, 8.15am GMT), December 16 – Sydney Thunder (Sydney Showground, 9.15am), December 20 – Sydney Thunder (Adelaide Oval, 8.15am), December 23 – Brisbane Heat ( The Gabba, 8 a.m.). ), December 26 – Perth Scorchers (Optus Stadium, 10am), December 31 – Melbourne Stars (Adelaide Oval, 8am), January 2 – Hobart Hurricanes (Blundstone Arena, 8:15am), January 5 – Hobart Hurricanes (Adelaide Oval, 8:15 a.m.). ), Jan 10 – Melbourne Renegades (Adelaide Oval, 8.40am), Jan 12 – Melbourne Stars (MCG, 8.15am), Jan 14 – Brisbane Heat (Adelaide Oval, 5am), Jan 17 – Sydney Sixers ( Coffs International Stadium, 8.15am), Jan 20 – Perth Scorchers (Adelaide Oval, 5.30am), Jan 24 – Melbourne Renegades (Marvel Stadium, 8.15am)
Possible starting XI: Chris Lynn, Matthew Short, Jake Weatherald, Adam Hose, Thomas Kelly, Harry Nielsen, Rashid Khan, Cameron Boyce, Henry Thornton, Peter Siddle, Harry Conway
Please make sure all fields are filled out before submitting your comment!