Drive-by gunmen leave girl in 'life-threatening' condition
A seven-year-old girl was "seriously injured" by buckshot pellets fired from a black Toyota in London, police said.
Officials were called to St Aloysius Church on Phoenix Road in Euston on Saturday, where a memorial service was being held for a young woman and her mother.
They believe the gunmen fired a shotgun from a Toyota C-HR around 1:30 p.m. before driving off.
Four women and two children were injured in the attack, the youngest was in mortal danger.
Superintendent Jack Rowlands said officers "found several people with injuries sustained from shotgun pellets".
He added: "Four women aged 21, 41, 48 and 54 have been taken to hospitals in central London. Thankfully, her injuries were ruled non-life threatening. The 48-year-old woman suffered what could have been life-changing injuries.
"Two children were also injured. A 12-year-old girl suffered a leg injury. She was treated in hospital before being discharged yesterday afternoon. She is expected to make a full recovery.
"A seven-year-old girl was seriously injured. She remains hospitalized in stable but life-threatening condition and our thoughts are with her and her family.
"We believe the suspects fired a shotgun from a moving vehicle, which was a black Toyota C-HR, likely a 2019 model or similar."
The shots caused mourners to run and scream, many of whom took shelter in the church, witnesses said.
Father Jeremy Trood, who led the service, confirmed it was a funeral service for Sara Sanchez, 20, and her mother, who both died in November.
Ms Sanchez suffered from leukemia for three years before succumbing to the disease after her mother died suddenly of a rare blood clot on arrival at Heathrow from Colombia, MyLondon reported.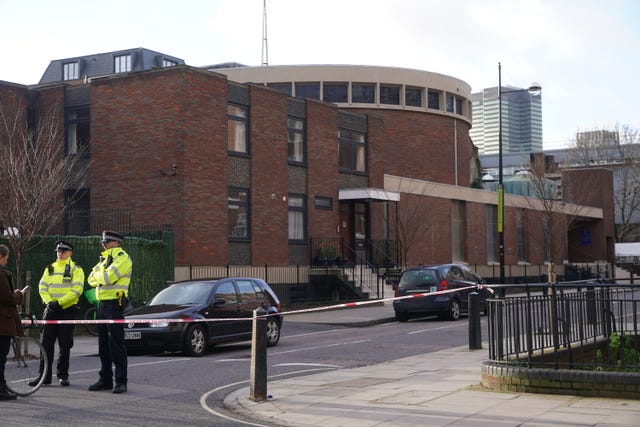 Father Trood said: "I was in church. I heard the bang and people ran back into the church. They knew something had happened outside.
"They were very scared, people took shelter in the church until the police said they could go, but some of them were so scared that they had to wait a while before they had confidence again to go outside .
"But I was in church the whole time, so I didn't really see what was happening."
A resident of a property across from the church, who declined to give her name, said: "I heard the shots.
"I was having a quiet day on my balcony and I heard this almighty bang and thought that was not normal and the next minute everyone was screaming and screaming.
"We have a food bank there and everyone ran away. Neighbors came in and said there had been a shooting. What a terrible thing."
Police are now searching for the attackers, with the Met's Specialist Crime Command leading the investigation, Supt Rowlands said.
He added: "People came here to attend a funeral, to be with friends and family and to mourn together. Instead, they became the victims of a senseless act of violence.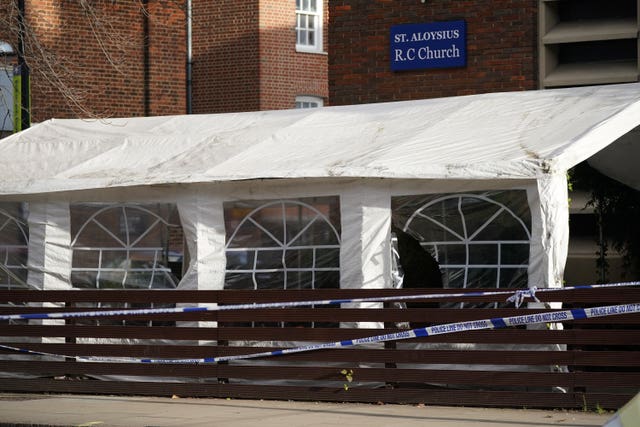 "We know this would have had a significant impact on communities across Camden and we will have a visible police presence in the area over the coming days and weeks to provide extra security and as your Neighborhood Superintendent I will ensure that that this happens. "
London Mayor Sadiq Khan said: "This is a deeply worrying incident and my thoughts are with the injured and their families.
"A police investigation is now underway and I am in close contact with the Met Police to determine what happened.
"I urge anyone with information to call 101 and quote the reference 3357/14JAN. Information can also be submitted anonymously to Crimestoppers on 0800 555 111."