Colin Ackermann to continue as Leicestershire T20 captain
NICK HOWSON: Ackermann and Callum Parkinson remain key players despite both new contracts stalling, but cricket director Claude Henderson insists neither is irreplaceable
Leicestershire have no plans to remove Colin Ackermann as T20 captain despite faltering in signing a new contract.
Callum Parkinson was stripped of the management of the Red Ball team months after his appointment after turning down an improved multi-year deal.
Ackermann is not considering offers to extend the contract, which will run until the end of the coming season.
But there is no danger that he will be replaced as the leader in the T20 competition. Leicestershire begin their campaign on May 25 with a trip to last season's runners-up Lancashire.
"Colin will be the T20 captain this year," confirmed cricket director Claude Henderson The cricketer. "He did a good job with it. With it only being eight weeks I think it's a fantastic time for the four day 50+ frontrunner (Lewis Hill) to take a break.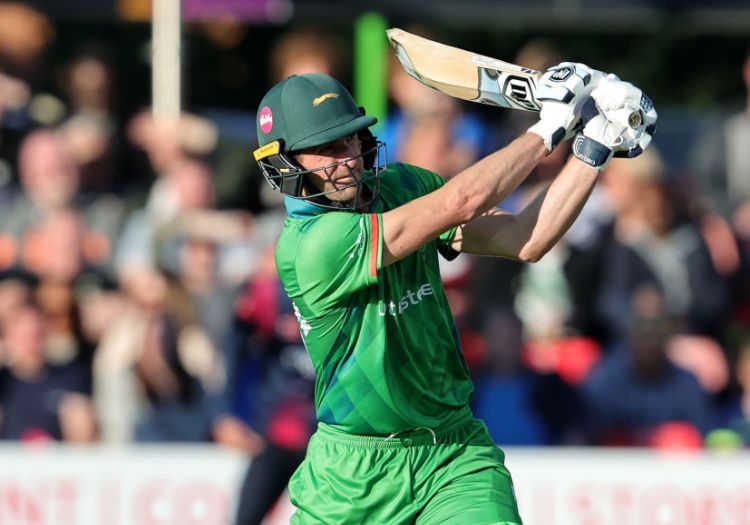 Ackermann is not considering offers to extend the contract [David Rogers/Getty Images]
He added: "The four-day captain plays a huge role at a cricket club. If you ask a district who the club's captain is, they would say the four-day captain. That's when most cricket is played.
"We wanted longevity as a leader in the four-day game. We wanted clarity. We have someone for the next two years who will lead the four-day team, which plays a big part like any other county. "
In 64 games at the top, Ackermann has won 27 and led the Foxes to the knockout stages just once in 2020. With more than 15,000 career runs and nearly 200 wickets, the 31-year-old will continue to play a major role across formats but would also be a welcome addition for many county rivals.
Both Ackermann and Parkinson can discuss terms with rival counties from June 1, a fast-approaching deadline leaving Leicestershire little time to reach an agreement.
Financially, Leicestershire have little room for maneuver and cannot increase offers for either player. It makes Henderson rely on diplomacy and be realistic about his respective futures.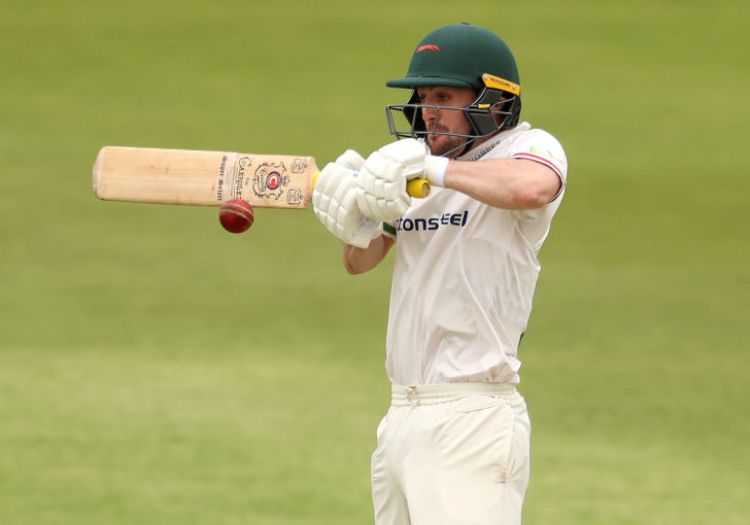 Lewis Hill will captain Leicestershire in Red-Ball and List A, replacing Callum Parkinson at the helm of the former [Alex Pantling/Getty Images]
"We don't want to lose either of them, but there's only so much we can do," he admitted. "We're going to watch it closely – we've got some time – and we'll see how it goes.
"You only have what you have. The offer we are making to the players is the best we can do.
"What else can be done? I don't know if the budgets will change by June for next season. But many things can happen.
"You're building a jigsaw puzzle between now and June and that's for next season and beyond. It's about keeping an eye on the budget. I can't see the budget changing massively. It was decided.
"You don't want people who are unhappy at the club. You want your players to be happy and give Leicestershire their all.
"But nobody is irreplaceable, sometimes people develop for the better for them. And sometimes that's life. I get it. Both players are extremely important for Leicestershire."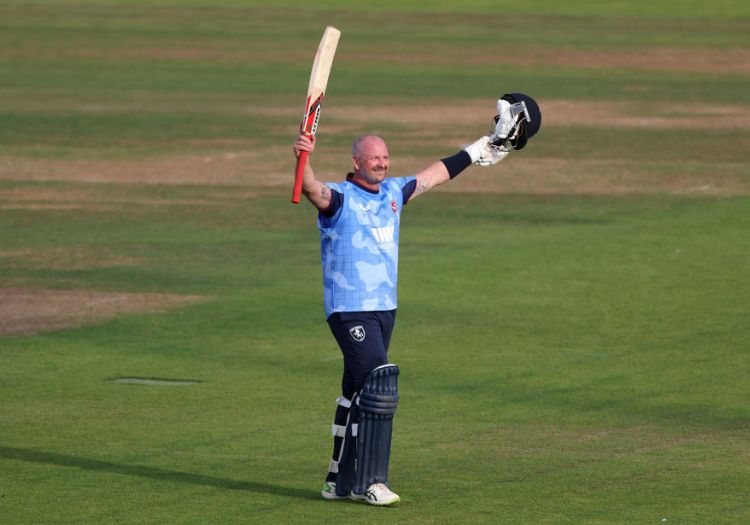 Former player Darren Stevens was briefly on Leicestershire's radar [Charlie Crowhurst/Getty Images]
Budget constraints eventually closed a move to re-sign Darren Stevens, who is pondering his future after being sacked by Kent at the end of last season aged 46.
Leicestershire are on the verge of announcing a string of signings ahead of the 2023 campaign and while the all-rounder has been discussed as a possible option, it never went further.
"He's a fantastic player in what he's done, we just weren't looking into the player-manager space at the time," Henderson said of Stevens, who represented Leicestershire between 1997 and 2004. "We have budget constraints It's not our first priority. Wherever he goes, he will add value, lots of value.
"I have to make sure every pound we spend is what we need. We needed a batting coach; we needed a seam bowler for four day cricket.
"Steve was mentioned but he was a bit behind when we made the decisions and the budget then ran out. I would have liked to have had him, but we're not in that position."
Please make sure all fields are filled out before submitting your comment!