Players with most grand slam titles in their 30s as Novak Djokovic equals record
Novak Djokovic won his 10th Grand Slam title since turning 30 at the Australian Open on Sunday, tying the record for the Open era.
Serena Williams is the only other player to have won 10 Majors in her 30s, with her last win also coming at the Australian Open in 2017 when she was 35 – the same age as Djokovic.
Here, the PA news agency lists the players with the most Grand Slam singles titles won after their 30th birthday.
Novak Djokovic – 10
Djokovic has won 10 of the 20 Grand Slam events (50 percent) he has competed in since turning 30 in 2017 – four Australian Opens, four Wimbledons, a French Open and a US Open.
The Serb seems to be improving with age, having lifted 12 out of a possible 40 major trophies (30 percent) in his 20s.
His recent win at the Australian Open was particularly threatening as he lost just one set in the entire tournament despite suffering from hamstring problems.
Serena Williams – 10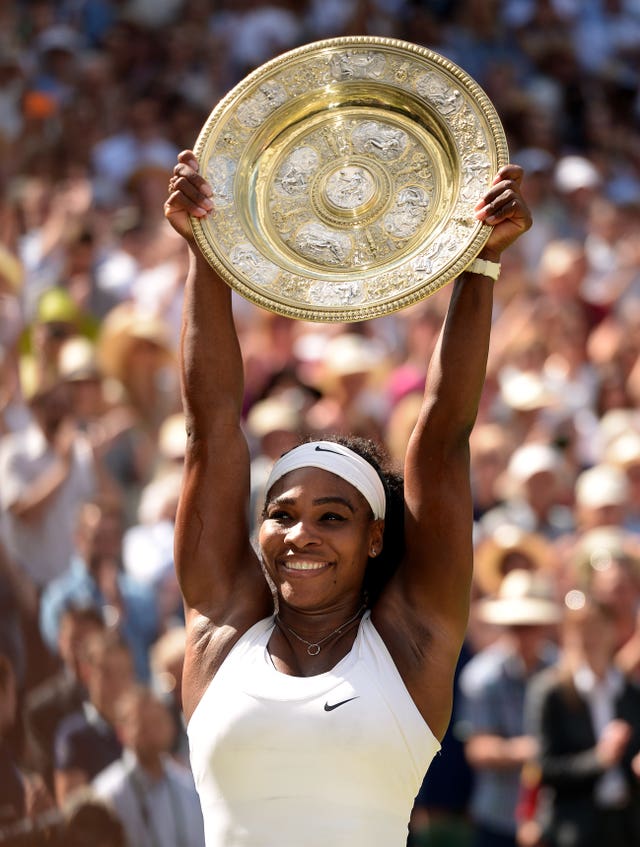 Williams also won 10 Grand Slam titles after her 30th birthday and even managed to hold all four trophies simultaneously when she triumphed at Wimbledon in 2015 at the age of 33.
The 23-time Major champion is unrivaled among players for wins in their 30s, with Margaret Court and Martina Navratilova being the second most successful with three wins each.
Williams won her last Grand Slam trophy at the Australian Open in 2017 when she was eight weeks pregnant.
As a mother, she reached four more finals, but finished second each time.
Rafael Nadal – 8th
Nadal – who is a year older than Djokovic – has defied predictions that an injury could hamper his career by winning eight Grand Slam titles in his 30s.
The 14-time French Open champion has added five Roland Garros trophies since the age of 30, as well as two US Opens and the Australian Open he won last year.
Despite his advanced years, Nadal still looks the most likely to challenge Djokovic in major tournaments. Alongside Dominic Thiem, he is one of only two players to have recorded multiple Grand Slam victories against the Serb since 2017.
Roger Federer – 4th
Only four of Federer's 20 Grand Slams came in his 30s, with the Swiss increasingly being thwarted by Djokovic and Nadal in the second half of his career.
While continuing to reach the final stages of major events, Federer went almost five years without a Grand Slam win between his 2012 Wimbledon triumph and his comeback win at the 2017 Australian Open.
The success in Melbourne sparked a renewed string of results that saw Federer earn two more major wins, including a record eighth Wimbledon title.
In the process, he also became the oldest world number one, although Djokovic, at 35 and with seven Wimbledon titles, has a chance of breaking both records in the years to come.
Rod Laver—4
Laver won all four majors in 1969 after turning 30 in August 1968.
"The Rocket" – who also won all four trophies as an amateur in 1962 – remains the only man in the Open to win the calendar year Grand Slam.
After that, the Australian was unable to build on his success – from 1970 he failed in eight attempts at the quarter-finals.
Ken Rosenwall – 4
At the age of 33, Rosewall defeated Laver to win the 1968 French Open in the first-ever tournament of the Open era.
He won three more Grand Slams, including the 1972 Australian Open at the age of 37 years and two months.
The Australian remains the oldest big winner since the game turned pro.