The 14 perfect places to be extra romantic this Valentine's Day
Romance is in the air as Valentine's Day is fast approaching the city. But like most of you, we are completely in love with Liverpool.
Whether you want to party with your partner, have a ball with your Pal-entines, or go out on your own and have a date in our amazing city, we have the perfect list of romantic spots our beautiful city has to offer!
panorama 34
Located on the 34th floor of Liverpool's West Tower, Panoramic 34 offers sweeping views over the Mersey and beyond, the city's tallest restaurant.
The restaurant is well-known among the city's foodies for its commitment to local produce and varied modern dishes, as well as the attentive and knowledgeable service from the team.
They have a very special Valentine's menu on offer this year. For further information, click here.
queen avenue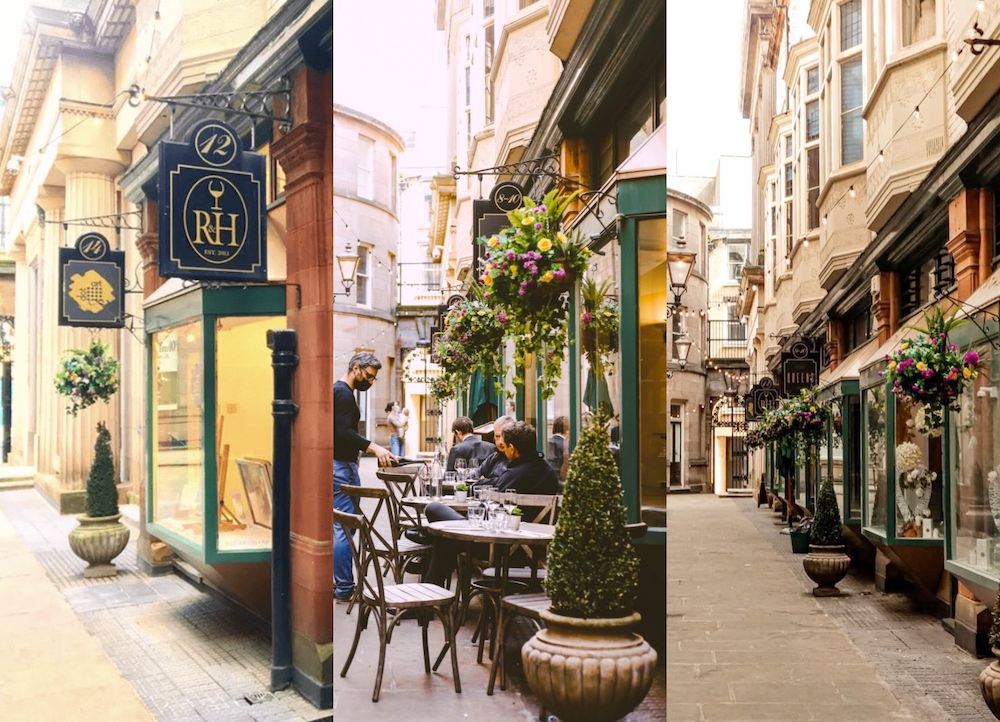 It's surprising how many people are unaware that this beautiful hidden gem in Liverpool exists. Just off Castle Street, in the city's business district, lies Liverpool's very own 'Diagon Alley'. Passing under the archway between Rudy's Pizza and the Tune Hotel will take you back to Victorian times.
It's home to Queens – a bistro and wine bar that prides itself on offering simple, seasonal produce, carefully prepared and cooked by their team of talented chefs.
The cozy restaurant serves breakfast, lunch and dinner and is one of Liverpool's great dining experiences.
They offer a variety of menus that showcase the best of local and seasonal produce.
For further information, click here.
Ferry across the Mersey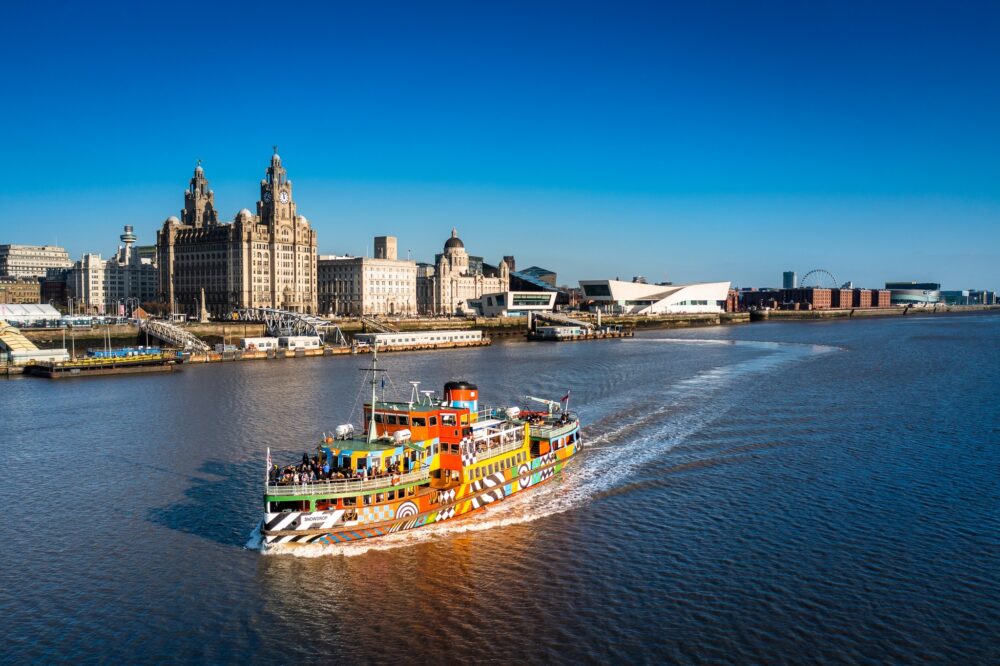 See Liverpool and Wirral's most famous sights aboard the world-famous Mersey Ferry. Our 50 minute River Explorer Cruise offers stunning views of Liverpool and the River Mersey.
Stop at The Wirral and take a stroll along New Brighton Promenade – a perfect way to spend time together while enjoying Liverpool's majestic skyline!
For further information, click here.
matou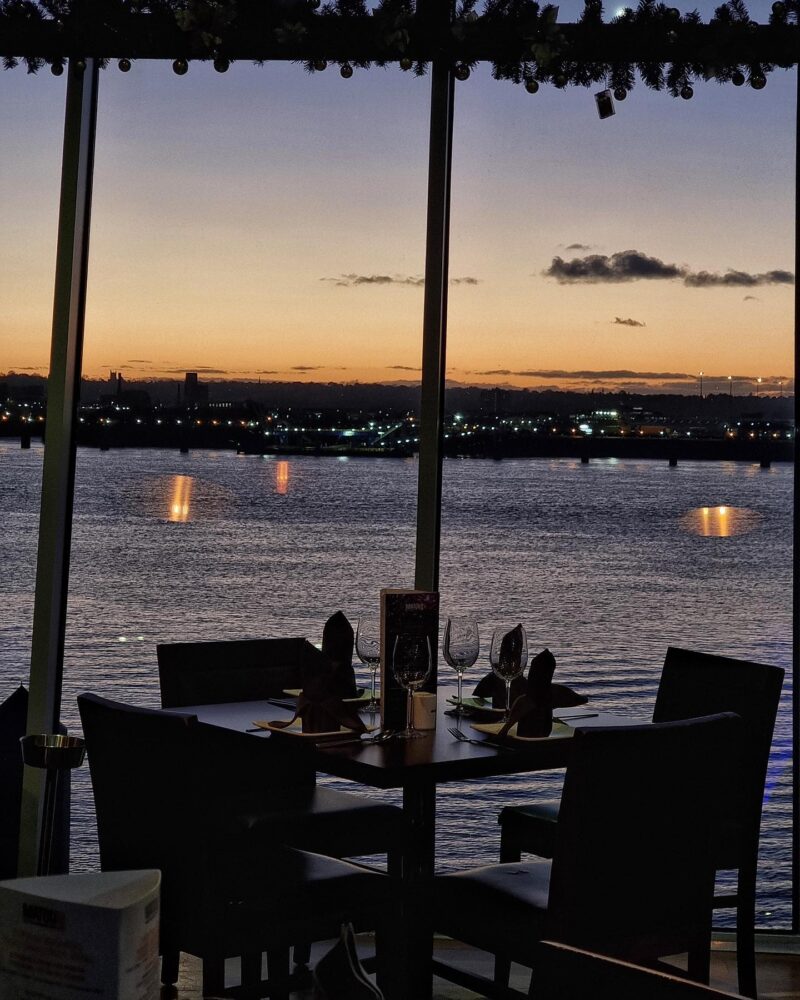 This pan-Asian restaurant has an iconic waterfront location – with phenomenal views of The Three Graces and the River Mersey.
At Matou, innovative pan-Asian cuisine, finely tuned music and a relaxed, flowing space transform any ordinary evening into an exotic adventure.
For further information, click here.
RLB360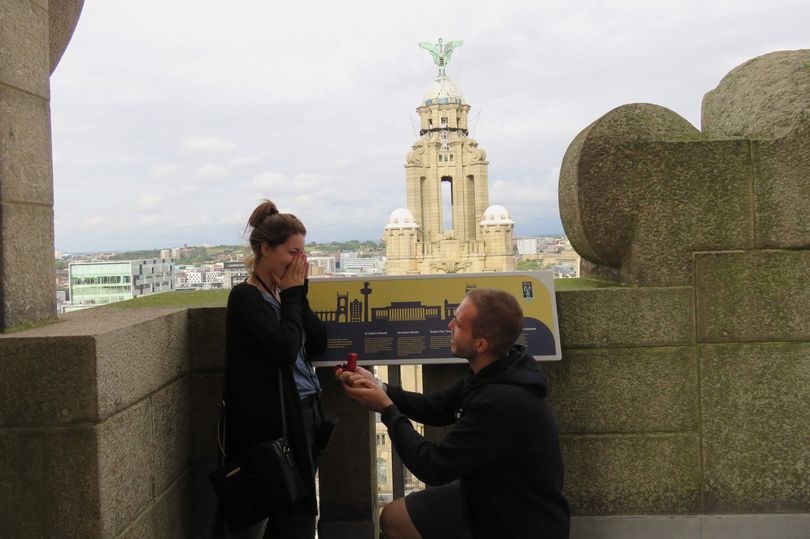 The Royal Liver Building 360 is a city landmark with a unique vantage point and immersive experience tour.
Visitor Center – see unique pieces from the building's archives and learn about the building, its architect and of course, Liverpool's most famous residents, The Liver Birds.
Join your guided tour to enjoy spectacular 360° views of the Liverpool skyline from the 15th floor observation deck, experience an immersive audiovisual show in the historic Clock Tower and learn all about Liverpool's landmarks.
For further information, click here.
Tower of the Anglican Cathedral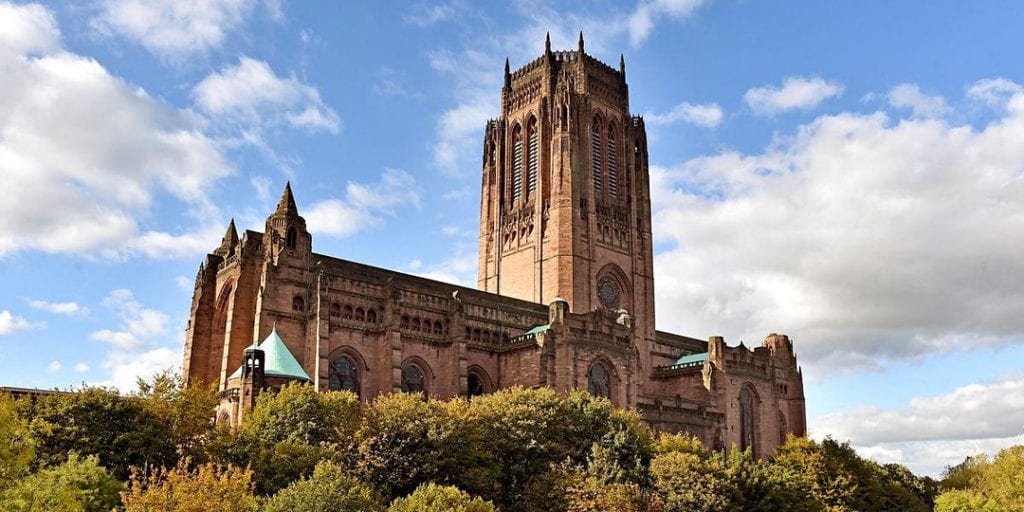 Experience breathtaking views of the city and beyond by reaching the top of Britain's tallest cathedral. While seeing the city's famous sights, you can also see the world's heaviest peal of bells!
For further information, click here.
Crosby Beach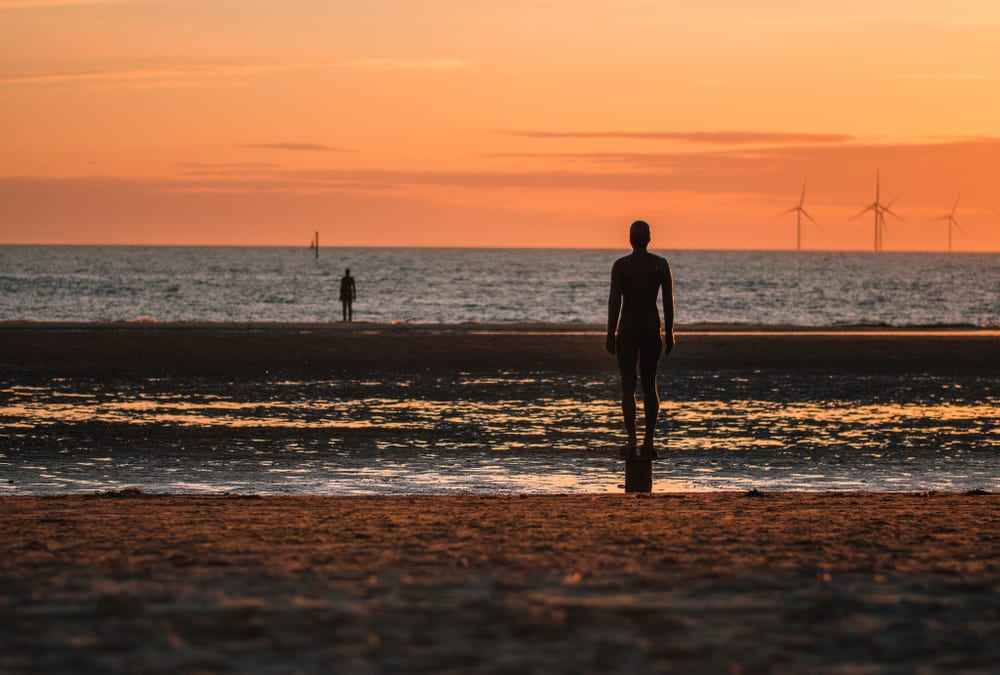 This Valentine's Day, take a romantic stroll to Crosby Beach, home of Another Place, better known as 'The Iron Men'. British sculptor Antony Gormley OBE's stunning art installation features 100 cast-iron men gazing out to sea. Arguably Crosby's most famous residents, these fascinating characters are constant companions to the pooches, joggers and leisurely strollers who visit them daily.
Carpathia Rooftop Bar at 30 James Street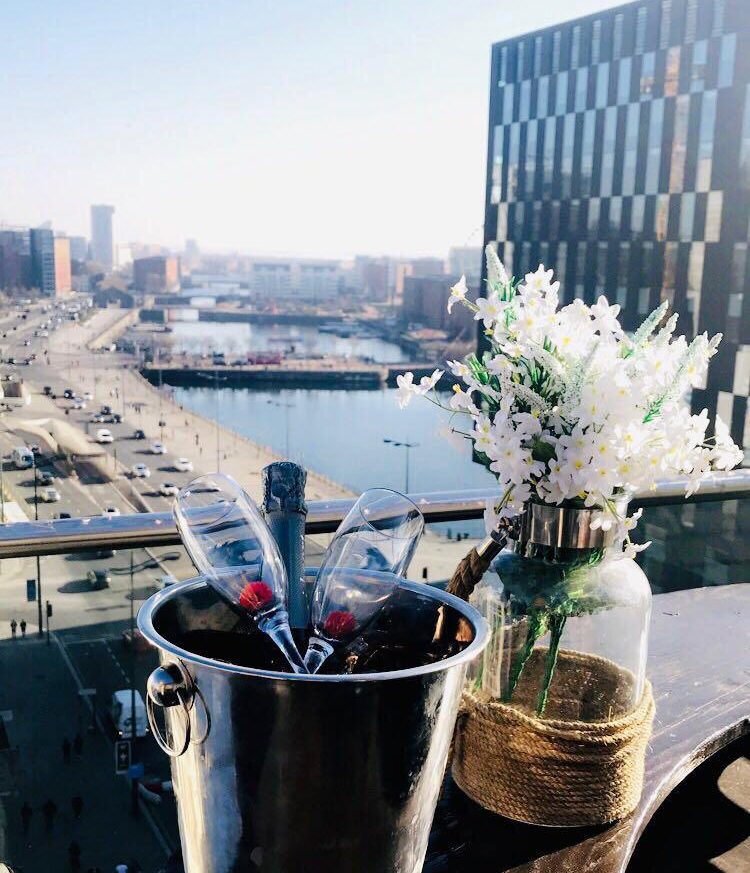 The Carpathia Bar & Restaurant offers a unique dining experience unrivaled in the city. With breathtaking panoramic views of Liverpool and Docklands. Their cocktail bar and terrace is the perfect place to escape the hustle and bustle of city life and take you to cloud nine.
Dine on the terrace overlooking the Albert Dock or sit in the stunning Soundings of Carpathia.
For further information, click here.
Radisson RED
The newly opened Radisson RED on Lime Street is perfect for a stay this Valentine's Day. You can see the entire cultural district with buildings such as the Walker Art Gallery and World Museum Liverpool and much of the city itself from the upper floors.
It is adjacent to the Empire Theater and within walking distance of the Royal Albert Dock, Liverpool ONE and the city's vibrant nightlife.
For further information, click here.
Stoke at Radisson RED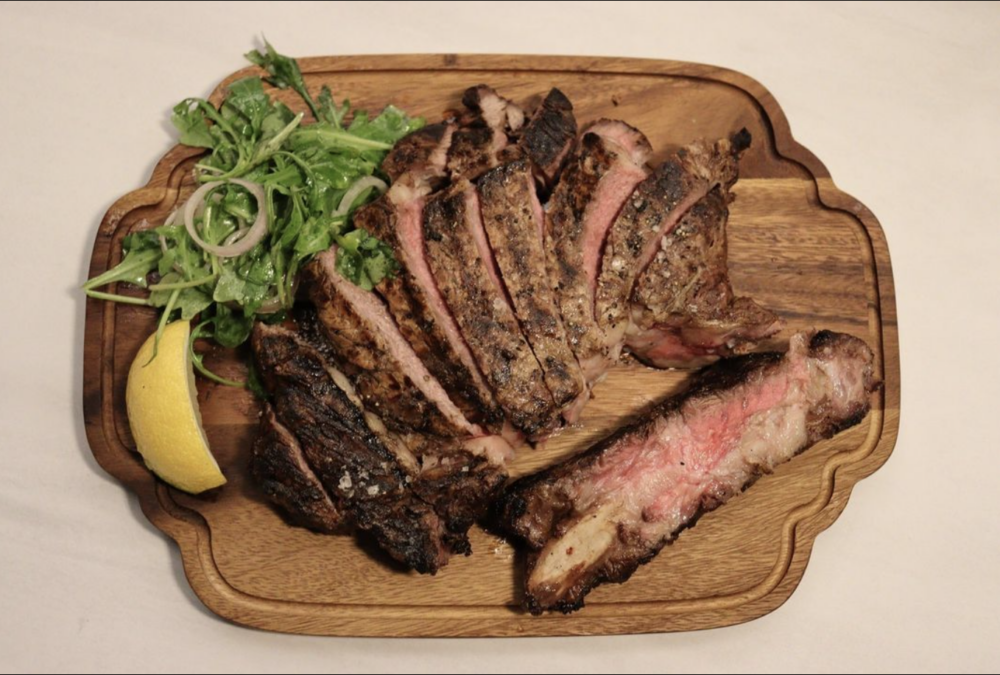 STOKE is on the ground floor of Liverpool's newest hotel, the Radisson RED on Lime Street.
The restaurant, located in the Grade II listed North Western Hall adjacent to Lime Street Station, is a contemporary grill restaurant specializing in seasonal organic dishes and small plates. It offers stunning views of St. George's Plateau – and even an intimate private dining area.
This Valentine's Day treat yourself to a set menu with a live singer, 2 courses for £35 and 3 courses for £40, both menus including a glass of fizz.
For further information, click here.
Radio City Tower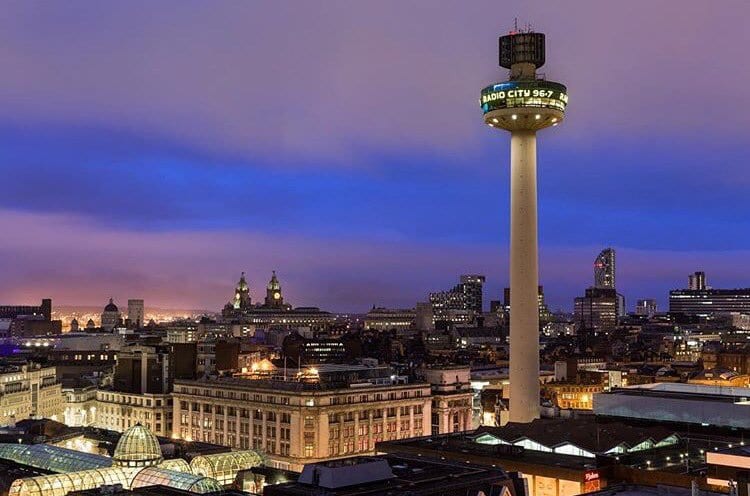 One of the UK's most successful radio stations, Radio City offers you a unique opportunity to see Merseyside's ever-changing skyline over 400 feet above the heart of the city centre. The viewing platform at St Johns Beacon is a unique way to see the ever-changing landscape of Merseyside and beyond, over 400ft above Liverpool city center!
For further information, click here.
Albert Dock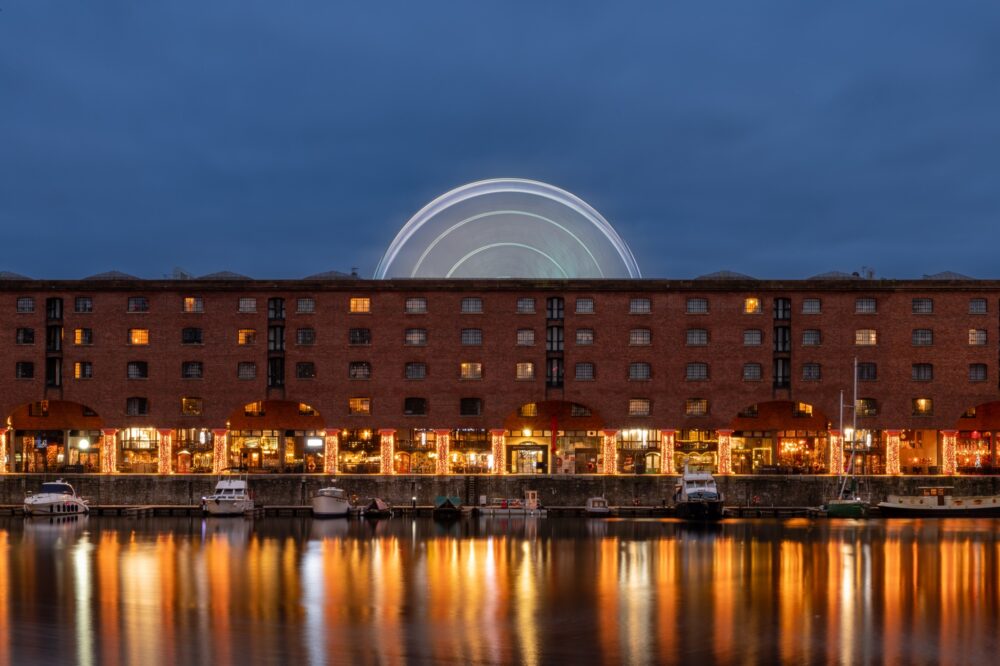 The Royal Albert Dock is one of Liverpool's most popular and well-known spots. Filled with history, shops, bars and restaurants – you can plan your entire date in one place and you won't have to move very far.
Take a ride on – "Scouse-eye" – The Wheel of Liverpool after picking up your delicious Rough Hand Made hot chocolate and pastries. Take a trip to Tate Liverpool for a bit of culture and absorb Liverpool's rich history at the Maritime Museum. If you're hungry at this point there are plenty of restaurants to choose from, from good old pie 'n' mash from the One O'Clock Gun to a stunning tasting menu at Lerpwl.
End your night at one of the many bars like Revs De Cuba or Burnt Milk Hotel for great drinks to round off the perfect day!
For further information, click here.
INNSiDE by Melia
This hotel on Old Hall Street offers panoramic city views from across the Financial District – with the Sky Bar 360 by Gino on the top floor – a perfect spot to watch the sun set over the Mersey.
Following the success of the last promotion, lifestyle hotel INNSiDE by Melia, part of Melia Hotels International, is relaunching A Sunday Well Spent – a stay and dine package with Gino D'Acampo.
The Stay and Dine package is available on Sundays in February for just £175 per couple. The package includes one night's accommodation, a bottle of wine, a delicious breakfast and £75 to spend as you please on food and drink.
Book your stay here.
Georgian Quarter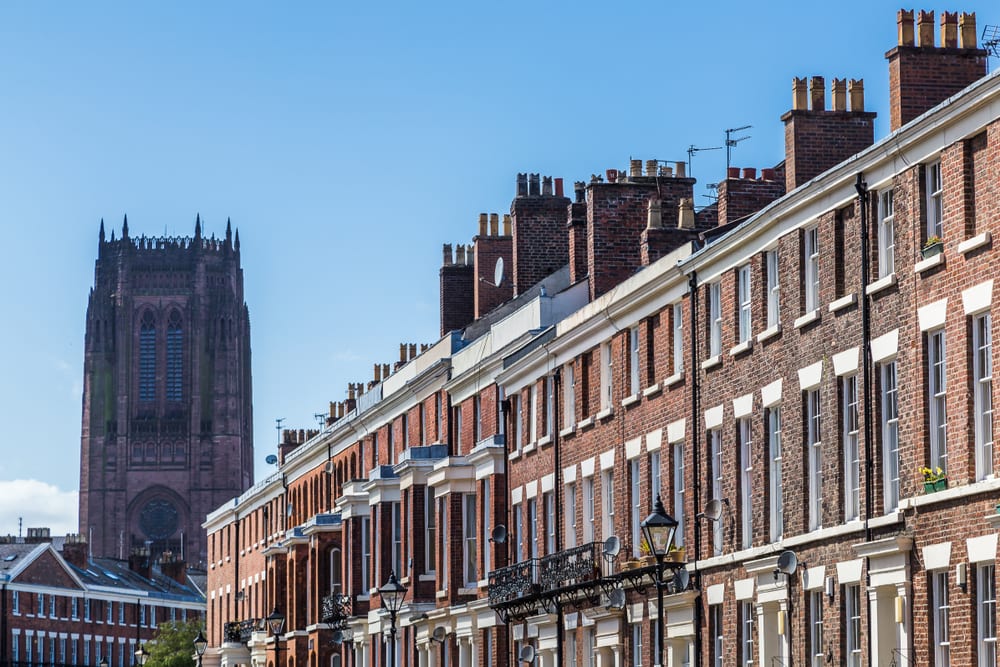 Take a step back in time and explore these historic streets. Liverpool's Georgian Quarter is a place to celebrate history and art and dine at some of the city's most indulgent independent restaurants.
Its main thoroughfare, Hope Street, connects Liverpool's two cathedrals. Restaurants like the Pen Factory and The Quarter are intimate spots perfect for a date – and you can catch a show in one of the many theater spaces like The Unity or Everyman Theatre.
Fancy something more unusual? Art school is always a very special celebration and Chef Paul Askew and his team are proud to unveil two menus for the most romantic day of the year.