Prince William Praised for Learning Sign Language in Resurfaced Clip
Prince William has been praised on social media for a resurfaced video showing he learned sign language to communicate with a deaf recipient of a Member of the Order of the British Empire (MBE) award.
In the clip, originally shared by Kensington Palace's Twitter account in January 2020, William could be seen greeting Alex Duguid as he presented him with his MBE at Buckingham Palace.
Using British Sign Language (BSL), the Prince of Wales carefully shared his message with Duguid as he said of his hands: "Congratulations Alex."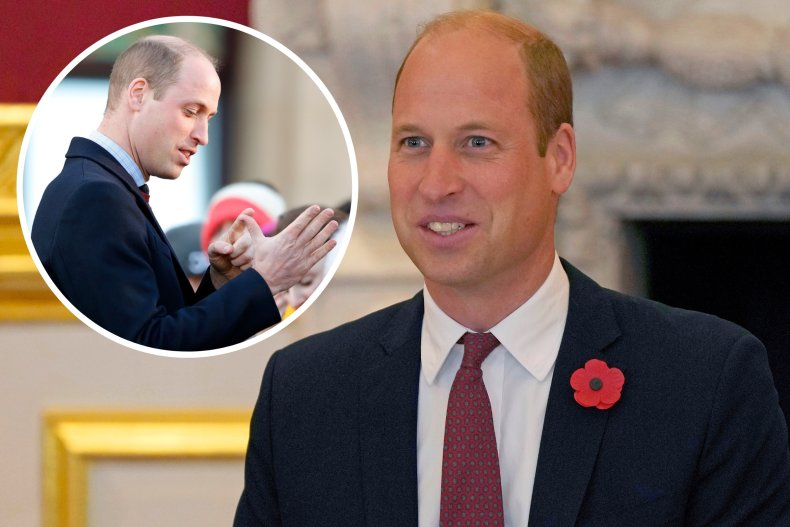 "Thank you," replied Duguid, who has been helping broadcasters communicate with deaf viewers for the past three decades. He has also served as the BSL interpreter for the long-running British soap operas Emmerdale and Coronation Street.
Investiture ceremonies recognize individuals for their achievements and service to the country, and the video's caption provided some background on Duguid. In addition to his work on the television shows, he has "spent the last thirty years helping hundreds of people communicate with deaf people".
The nearly three-year-old clip was recently reposted to social media by a Twitter user, who dubbed the Prince of Wales "the prince of the people".
"When Prince William presented Alex Duguid MBE with an honor for his services to the deaf and British sign language education, he learned SIGN LANGUAGE to congratulate him," the Twitter user said. "Isn't he thoughtful?"
The tweet was met with a flood of admiration from numerous other fans, who praised William for the gesture.
"It's these small steps and gestures that earn us respect for the royal family," he said. tweeted one user, who quoted William's late grandmother, Queen Elizabeth II, as saying, "It's worth remembering that it's often the small steps, not the giant leaps, that produce the most lasting change."
Another user said: "This is why we, the majority of Americans, love and respect them [British royal family]. Prince William and Princess Catherine. Also the rest of the Working Senior Royals, K. Charles & Queen Camilla."
Other commented that William was "really just like" his late mother, Princess Diana, writing, "He cares about people. He will be a great king one day. He is a wonderful prince."
The investiture ceremony came a day after William joined his father Charles and the Queen to discuss Prince Harry and Meghan Markle's decision to step down as senior working royals.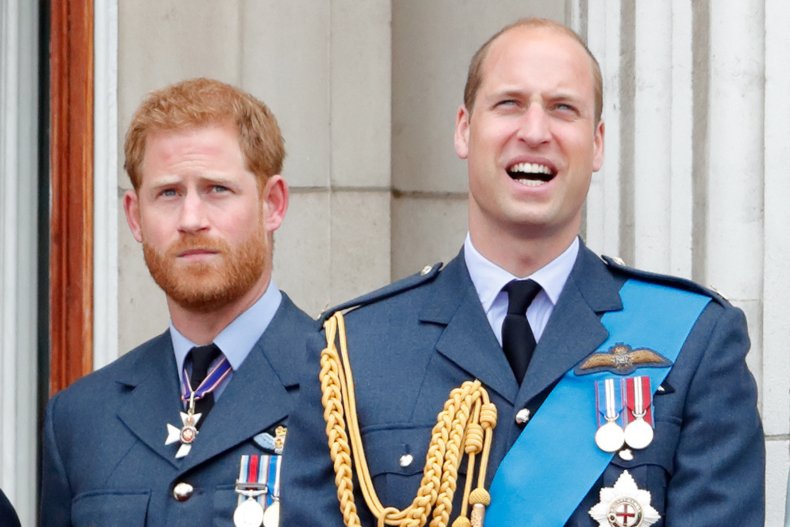 The couple later moved to Meghan's native California, where they have lived with their two children for almost three years.
In the new Netflix series Harry & Megandescribed Harry as William "yelled and yelled at him" during the "terrible" meeting.
Dubbed the "Sandringham Summit" by the press, the meeting came after Harry and Meghan released a statement during a visit to the UK in January, saying they planned to split their time between the UK and North America while they worked on it to become "financially independent". Their intention was to do so while performing official duties for the Queen when called upon to do so.
The announcement sparked widespread controversy in the UK, with tabloids and commentators criticizing the pair for wanting to "have their cake and eat it too".
The Sandringham meeting, held at the Queen's Sandringham estate in Norfolk, was called to draw up an official plan for the Sussexes' future while Meghan returned to Canada, where the couple were staying with their son Archie.
"I was aware that they planned it so that you weren't in the room," Harry told Meghan in the docuseries.
There was much speculation about the content of the meeting, and Harry addressed it in detail for the first time in the fifth episode of the docuseries.
"I went in with the same proposition that we had already made public, but when I got there I was given five options," he said in the episode. "One is all in, no change. Five is all out. I took option three in the meeting. Half in, half out. We have our own jobs, but we also work for the Queen. But it became clear very quickly This goal was not up for discussion or debate.
"It was terrifying," he continued. "Having my brother yelling and yelling at me and my dad saying things that just aren't true and my grandmother, you know, sitting quietly and kind of absorbing it all."
This is the first time the Prince has addressed William's anger at him openly and in detail during this reported time.
After the meeting ended without a plan, Harry reflected on the resulting relationship with his brother and the tensions the previous months had caused.
"I mean, the saddest thing about it was the wedge that created between me and my brother, so now he's siding with the institution," he said. "And I get a part of that, I understand that. This is his legacy. So it's already ingrained in him to some extent. That part of his responsibility is the viability and continued existence of this institution."
The brothers were last photographed together in public in September, attending events following the Queen's death.
news week has reached out to Kensington Palace for comment.
Do you have a question about King Charles III, William and Kate, Meghan and Harry or their family that you would like our experienced Royal Correspondents to answer? Email [email protected]. We'd love to hear from you.