Floella Benjamin warns British children's TV could 'disappear from screens'
Legendary children's TV presenter Floella Benjamin has warned that UK children's television could "vanish from screens" as the sector faces a market failure.
The Play School star, now known as Baroness Benjamin, has urged the government to help fund the sector so programs that reflect the lives of British children can be kept alive.
The Liberal Democrat MP said in the House of Lords: "The volume of new commercial children's content produced in the UK has continued to decline since the early closure of the Young Audience Content Fund, which has provided up to 50% of programming budgets.
"The children's television production sector is facing a market failure and an enormous challenge.
"And without funding, television programs reflecting the lives of British children could disappear from the nation's screens, that would be a tragedy."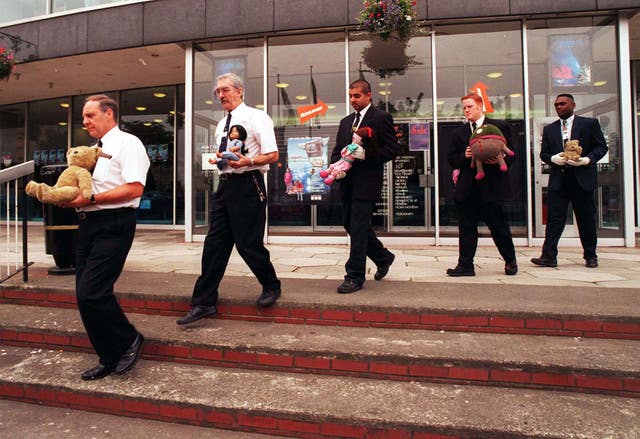 Baroness Benjamin highlighted a proposal by the producers' alliance for television and cinema (Pakt) to help the sector through tax breaks.
She said: "Pact proposes new tax breaks of 40% to help this vital sector thrive.
"So how is the Government meeting its responsibility to ensure the nation's children have access to quality British children's programming and supporting the Pact's proposed tax break to ensure we get more commercial public service broadcasting programs to children in the UK to have?"
Culture Minister Lord Parkinson of Whitley Bay replied: "The Young Audiences Content Fund was always conceived as a three-year pilot.
"Now it's over, it's right that we evaluate the contestable funding model as a whole to understand how it can be used to help.
"Any further investment of public funds must be balanced against these and future broadcasting needs, but we support children's television to ensure that future generations can benefit as much as previous generations."
He added: "The Government recognizes the unique social, educational and economic importance of children's television.
"Therefore we have taken a number of measures to support this. Ongoing children's animation and tax credit programs have supported the production of over 840 programs.
"Working with Baroness Benjamin, we have given Ofcom powers to monitor and set criteria for the delivery of children's television.
"And of course, children's television was selected to test challengeable funding, which has supported more than 280 hours of new content."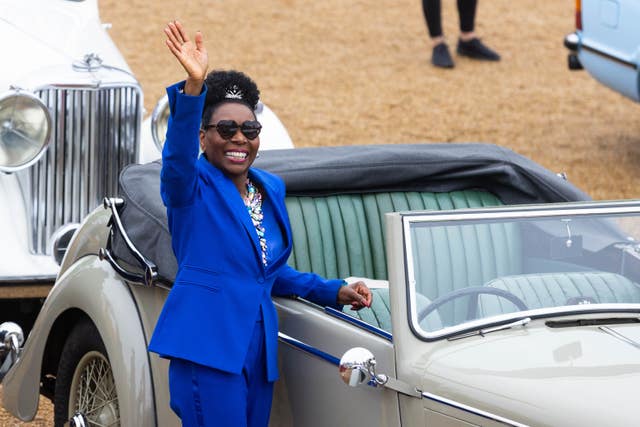 Baroness McIntosh of Hudnall, arts adviser and Labor colleague, warned that the US market for children's programs is poised to fill any gaps in the UK market.
She said: "Lady Benjamin has rightly pointed out that the danger right now is that there is a huge oversupply of perfectly reasonable content from elsewhere, mainly America, especially for young people."
"Can the minister address the question of what that does to the skills base that we have in this country?"
The minister assured her that the government wanted to ensure content was "uniquely British" and that it would help the creative sector to bridge the skills gap.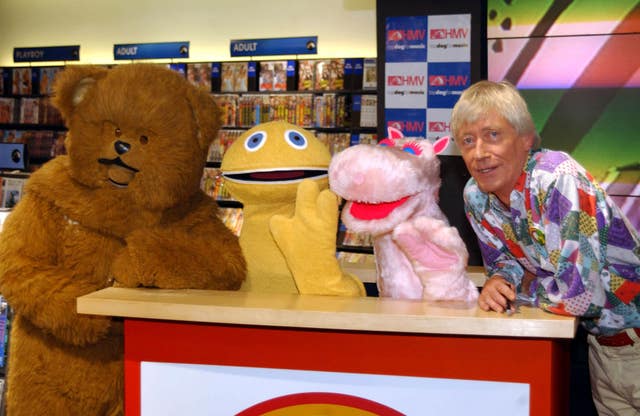 He said: "The Government is aware that we want to see distinctively British content so that young people growing up in this country can see it on TV and on their tablets, however they choose to watch it.
"In terms of skills, as part of our vision for the creative industries sector, the department is working to close the skills gap across the creative industries to ensure we continue to create world-leading content."
Former Culture Secretary and Tory peer Lord Kamall asked what public broadcasters offer in terms of children's television that commercial broadcasters do not.
Lord Parkinson replied: "Commercial broadcasters do offer excellent content, but public service broadcasters play a unique role in ensuring that underserved groups are served.
"The commercial potential in children's television is not always the same, so it is right that we focus on it in certain areas of work."