McKenna: Right Thing For Gassan at This Stage – Ipswich Town News
McKenna: The right thing for Gassan at this stage
Thursday, February 2, 2023 4:00 p.m
City boss Kieran McKenna believes Gassan Ahadme's return to Burton Albion at this stage in his career is what's right for the 22-year-old, while believing Matt Penney's move to Charlton is a good move for the left-back and hailed Corrie Ndabas temporary move to Fleetwood and Tete Yengis to Northampton.
Ahadme's loan back to Burton, from whom he joined the Blues on deadline day in the summer, was the biggest Town story on the last day of the January transfer window.
It seemed unlikely that the Spain-born Moroccan youth international would play much football had he stayed at Portman Road, where George Hirst and Nathan Broadhead would have been added to the squad.
"I think it was the right thing for Gassan at this stage in his career," McKenna said. "He developed well in training with us and had good experiences in the group.
"It would have been good for him as a player, but it's also important for him to keep getting minutes.
"He was unlucky to grow up quite big [foot] Injury so soon after his arrival made it a challenge for him to catch up even further to players who were in full rhythm and more established in the team.
"So it was difficult for us to get him as many minutes as we would have liked, but we saw his quality in the building when he came to the club and that's why we were happy to have him as a player at the club .
"It's been a good opportunity for him to go out for the last 18 league games, I think it's with Burton to get more minutes, try to make an impact and score some goals and help this team come out of relegation avoid.
"He started really well [this season for Burton] with some goals [five] and that was part of getting the promotion.
"I am sure he will try to pick up where he left off and move to a club where he already knows the players and manager and can have a strong end to the season.
"He can continue to build his experience and develop as a player and we hope it works well for him."
Referring to 24-year-old Penney, who joined the Addicks shortly after his half-season loan ended in Scotland at Motherwell, McKenna believes it's a good move for the former Sheffield Wednesday man.
"We think so," he said. "When the interest was there Matt was keen to leave and when you see it's a really good opportunity for him you don't want to stop a player in that position.
"A good chance for him. He joined the team straight away last weekend which is positive and hopefully he can get a lot of minutes and help improve the team and give himself a strong second half of the season."
Is it a move that could eventually become a permanent move? "Who knows? He's still signed here, he's still an Ipswich player. We still communicate with him, treat the situation that way with him and we'll have those talks with him over the summer."
The deal with Penney's Town is up for the summer but the club have an option for another season.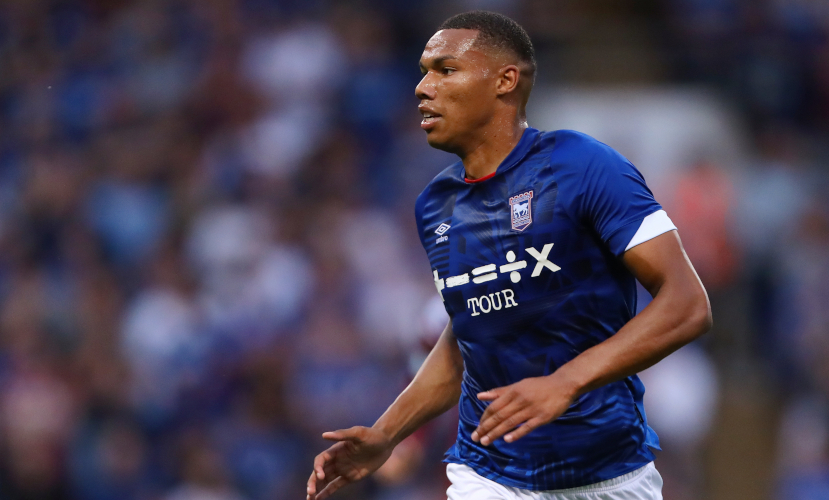 Corrie Ndaba, 23, swapped a loan deal from Burton for Fleetwood in the second half of the season after the Cod Army expressed interest in calling up the Ireland Under-21s over the summer, TWTD reported at the time.
"Those are always decisions that the player ultimately has to make," McKenna said. "Ultimately it was Corrie's decision which we fully understood and supported.
"He also went to a club in the summer who showed a lot of interest in him and I think the interest has stayed there ever since.
"It's another good experience for him in League One and a chance to play for a League One club and face the challenges they will have in the second half of the season. It was something Corrie wanted to do and we as a club fully support him."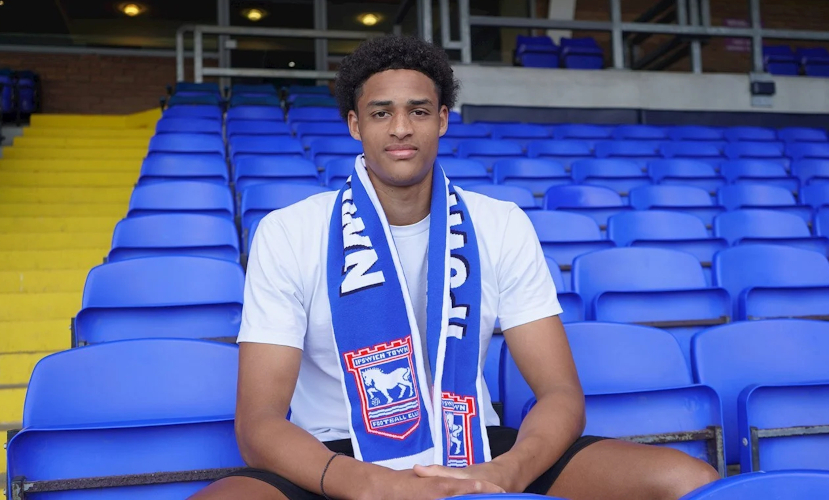 Young Australian striker Tete Yengi joined Northampton on loan on deadline day and McKenna is hoping the 22-year-old can be involved in a promotion boost at the Cobblers.
"That would be great," he said. "We have had some positive discussions with Northampton over the last few weeks.
"There were a couple of questions but it was something he was very interested in and we as a club support it and we hope he will play his first professional games in English football with a side that are doing very well in their league and has already scored many goals.
"It's a really good opportunity for him and hopefully he gets a chance to show what he can do."
In addition to these departures, Tommy Hughes made a permanent move to King's Lynn at the end of his short-term contract, while a number of other players went on loan.
Elkan Baggott moved to Gillingham at Cheltenham, Matt Healy returned to hometown club Cork City, Cameron Stewart moved to Crusaders in his native Northern Ireland and Edwin Agbaje to Yeovil Town.
Photos: Pictures from the game day
Please report offensive, defamatory, or inappropriate posts using the links provided.
You must log in to post your comments