What should be on your Christmas cheeseboard?
No over-the-top foodie worth their salt doesn't own a Stilton Scoop. Mine has a bone handle and silver plate from Mappin & Webb. It has an ingenious contraption to release the cylindrical cheese pellet: a bit like those retro ice cream scoops that crack like a whip with a little pressure, cutting the metal as viciously as a mousetrap under ice. My Stilton shovel is gentler. You unravel the moldy blue at your own pace until it sensuously tumbles onto the plate. It is only used once a year at Christmas, like the cookie cutter and nutcracker.
Why this long detour via a kitchen utensil? Because you can't talk about cheese at Christmas without talking about Stilton. it is the festive cheese as festive as the dreaded Mariah Carey music and competing brandy butter as the main dairy component of the festive season. The Colston Bassett Stilton sold by Neal's Yard Dairy is a classic choice. One of the last of the Stiltons to be handcrafted, it uses traditional rennet for a longer, more complex flavor. Eat it with a good port or even a porter as recommended by Ned Palmer, author of The Essential The Story of a British Isles Cheesemonger.
What else should grace your cheeseboard? Baron Bigod, Britain's first unpasteurized Brie, is a good choice to start with: Fortunately, more and more French retailers have started buying the cheese in recent years. It has "bright, grassy, ​​rich cream flavors of the paste paired with the more earthy and mushroomy rind". For a goat's cheese similar to the fluffy Loire Valley goat's cheese, try Sinodun Hill from Norton and Yarrow in Oxfordshire. And you need at least one crowd pleaser for the less adventurous, for whom there's nothing safer or better than a cheddar – try Paxton & Whitfield's excellent Cave Aged Cheddar. It's a "balanced sweet and savory cheese with a dense and brittle paste and creamy texture" and "big, fruity pineapple notes and satisfying nuttiness". What else? I asked the experts from the great champions of British cheese, Neal's Yard Dairy, and the country's oldest cheesemongers, Royal Warrant Holders Paxton & Whitfield, to recommend some of their other Christmas favorites – see below for their picks.
You will find that my cast is all British. With the variety of excellent cheese, we hardly need to leave our own shores. The irony of De Gaulle's famous question – "How can you govern a country that has 246 types of cheese?" – is that we in Britain now produce more types of cheese than the French (about 1,000 types, almost twice as many). You could add some enjoyment of life to your cheese platter with some Comté Vieux. And you could get some Swiss Alpine chic by gently heating a Vacherin Mont-d'Or in the oven. You could, but you hardly have to.
Don't forget to take your cheese out of the fridge at least 45 minutes before serving for optimal texture and flavor. When it comes to crackers and cookies, the fancy options are limitless, but I find it hard to beat Jacob's Cream Crackers, Carr's Table Water Biscuits – frugal and dry for the juiciest cheese – and McVitie's Digestif. Of course, you can also try wholegrain oatmeal biscuits like Orkney's Stockan's, or make your own with caraway and thyme. And you could do a lot worse than include some Fortt's Bath Olivers, happily saved from extinction by a group of commendable enthusiasts that included Jacob Rees-Mogg.
For fruit, a crispy Braeburn or Cox's Orange Pippin, some grapes and a stick of celery if you must. For chutney there is Membrillo or Piccalilli or Branston Pickle. Or if you want something decidedly more festive then maybe Paxton's Spiced Apricot, Cranberry and Orange Chutney.
As for me, I can choose to forego the idea of ​​a cheeseboard altogether and just opt ​​for a whole baby stilton. It's true that few of us, myself included, have enough friends to consume such a large quantity of blue cheese. However, I would argue that a Stilton and Harbor party has significant appeal. I assume everything is eaten. And of course my favorite tool plays a leading role. I'll bring it out on its own silver platter for collecting "Ooos" and "Ahhhs" from the assembled guests. The humble cheese course turned into great theatre.
The recommendations of the experts
Neal's Yard Dairy
Ashcombe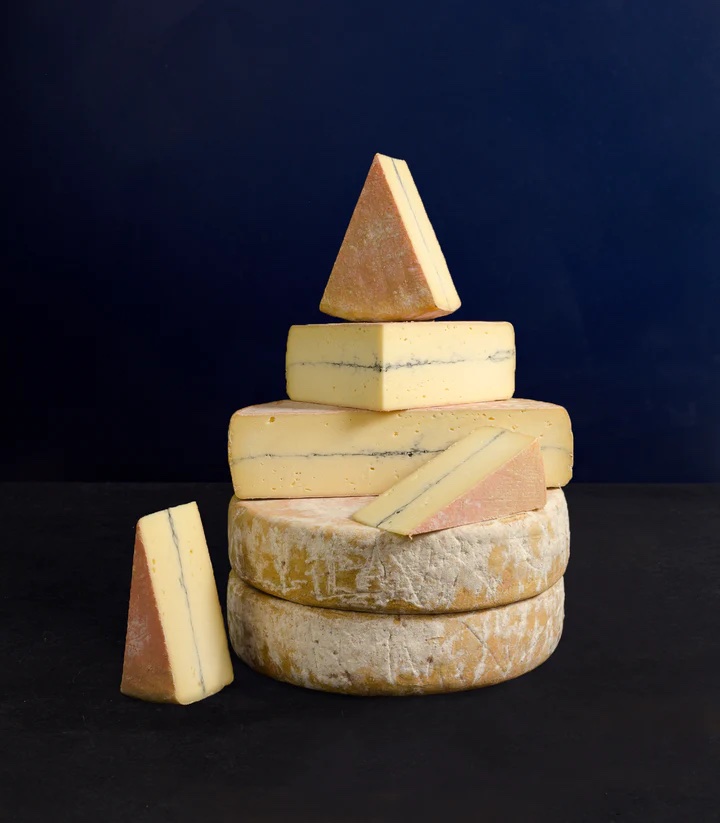 "I love David Jowett's Ashcombe in Gloucestershire. It's smooth and indulgent, with warm but not overpowering washed rind flavors, and with its ash line it gives a cheeseboard a unique look."
Appleby's Cheshire
"Appleby's Cheshire is a perfect blend of richness and warmth with a splash of juicy, fresh acidity to liven things up."
Hafod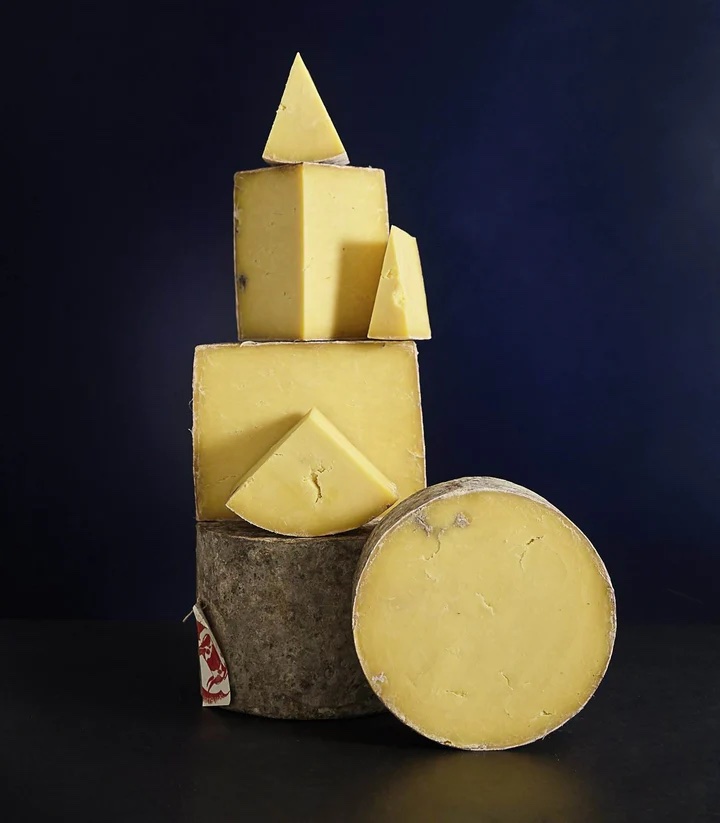 "Made on a small organic dairy farm in deep west Wales, Hafod is a distinctive and delicious addition to the cheddar category. Its pale yellow paste is reminiscent of the high-feed diet of the farm's Ayrshire cows, and depending on the wheel, the flavor can range from light and grassy to rich and meaty."
Stonebeck Wensleydale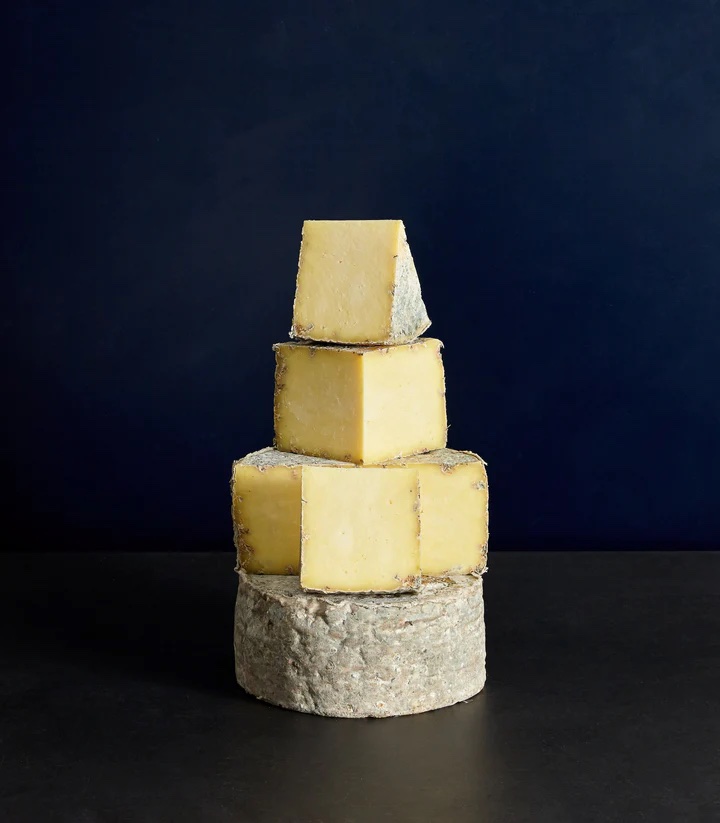 "Andrew and Sally Hattan only milk their 25 Northern Dairy Shorthorns once a day between April and October when the cows are grazing outside in species-rich meadows. Luckily, the final Stonebeck Wensleydale of the 2022 season will be on point for Christmas. The flavors are as complex as the meadows are varied, with herbs and fruit and earthiness, often with a yoghurt flavor and rich butteriness."
Paxton & Whitfield
cullum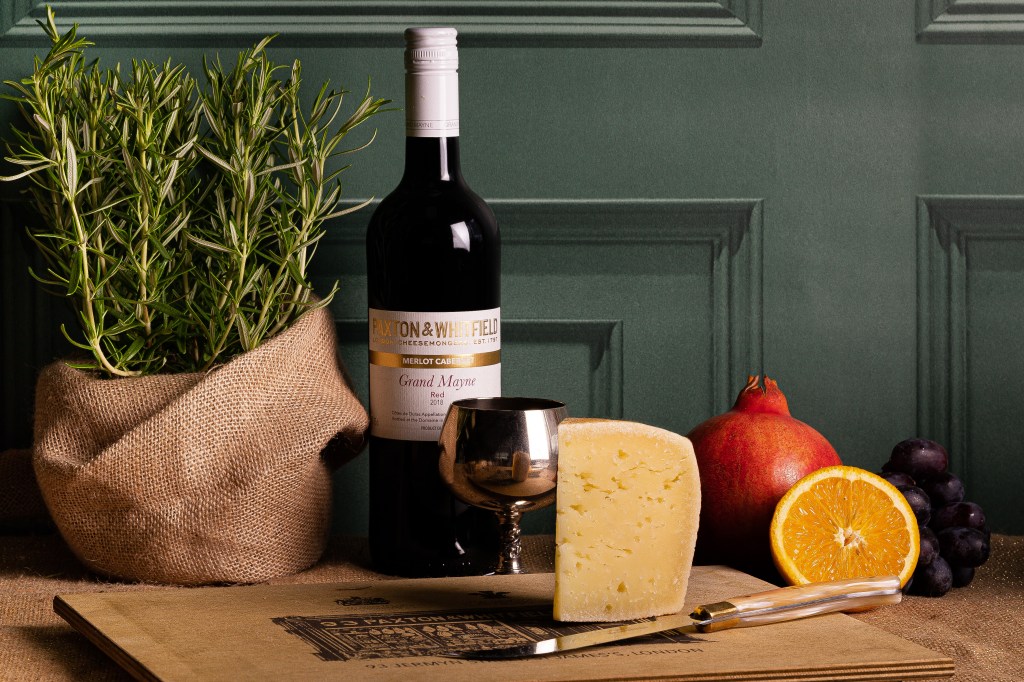 "This new cheese is made at Holker Farm in the Lake District in the summer, when milk production is high, and then shipped to Paxton to mature. The molds are brushed regularly and the cheeses are turned twice a week. The taste of this first batch is bright and juicy. The fruitiness is well balanced by spicy notes with a subtle sweetness derived from mother's milk.'
Gorwydd Caerphilly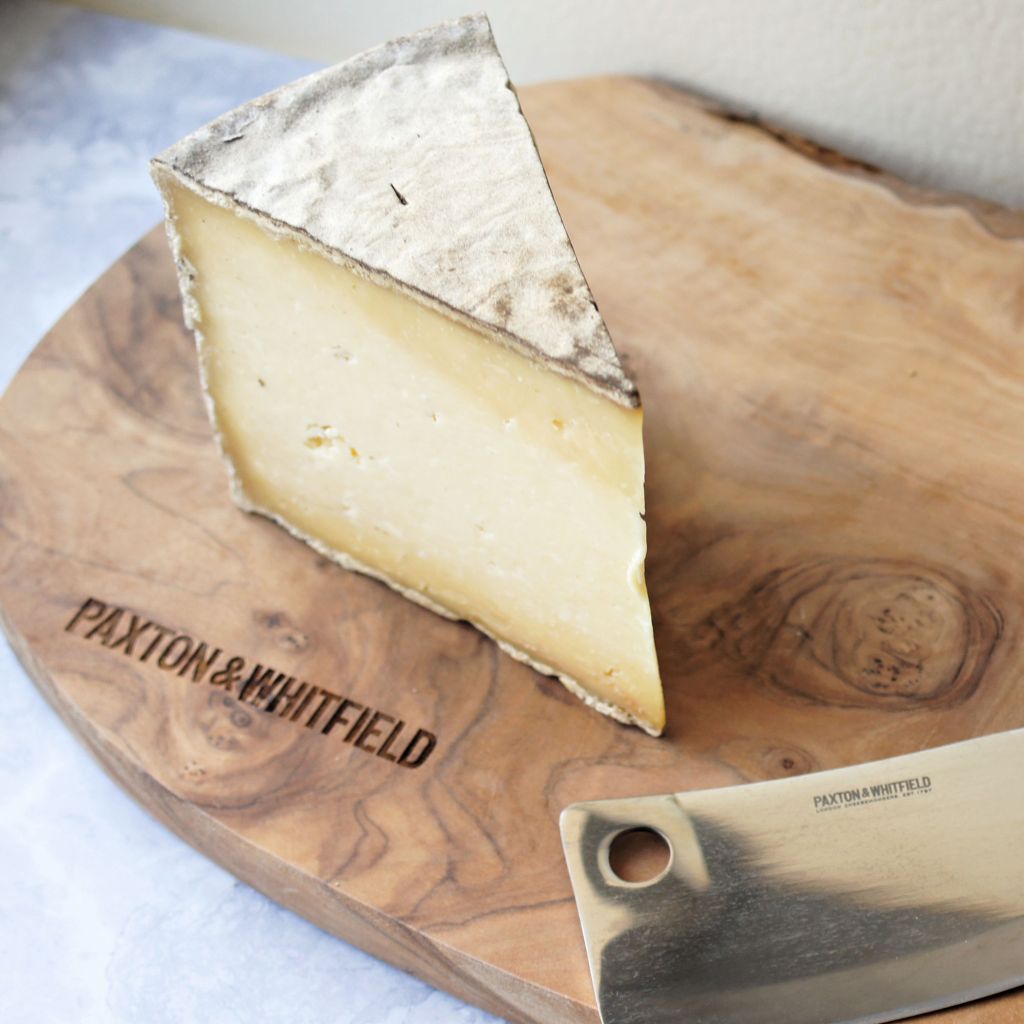 "Gorwydd Caerphilly has a creamy softness from the rind maturing from the outside in, while the interior of the cheese is crumbly, tart and light. The cheese is made by the Trethowan brothers at their dairy in North Somerset."
Sparkenhoe Shropshire Blue
"Sparkenhoe Shropshire Blue is a raw milk cheese made at Sparkenhoe Farm in Upton, a small hamlet in south-west Leicestershire. The cheese has a mild, rich and buttery flavor and a delicious orange and blue hue.'