Digital pound has 'risks but no obvious benefits', says ex-Bank of England chief
Creating a digital pound has "risks but no obvious benefits," warned a former Bank of England governor.
Lord King of Lothbury cited the government's drive to put the UK at the forefront of financial innovation, stressing the need to be selective and "not to be driven by an undue enthusiasm for all things crypto".
Given the existing commercially operated payment system, he warned against creating double regulations just because it has the "sexy name of a digital currency".
The independent crossbencher also doubted current central bank governor Andrew Bailey or his colleagues would take calls from angry customers who can't log into the site.
Lord King expressed skepticism as the BoE and Treasury explored the possibility of launching a so-called central bank digital currency (CBDC).
Ministers insist no decision has been taken and remain "open minded".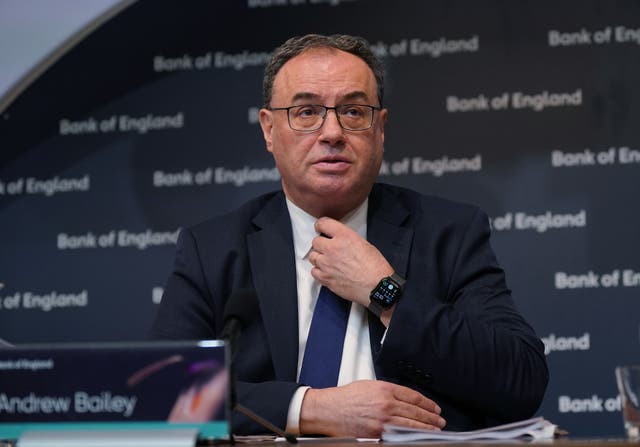 Lord King said: "The Government has said it wants the UK to be at the forefront of innovation, crypto assets and fintech. But we must be selective and not be driven by an undue enthusiasm for all things crypto."
He was a member of the Lords Economic Affairs Committee which conducted an inquiry into central bank digital currencies.
Lord King told colleagues: "CBDCs are about payment methods. No new currency.
"So whether a country needs a CBDC really just depends on the state of its current payments system.
"So what are the problems in our payments system that a CBDC could be an answer to? The main conclusion of our report is that there are no problems for which a CBDC is the only, or even the most obvious, answer."
He pointed out that most transactions are already digital, with the system being operated by commercial banks and other new payment tools.
"No doubt further improvements are possible, even desirable, but none require a CBDC," said Lord King.
Questioning the practicalities, he said to colleagues: "The bank certainly doesn't want to offer bank accounts to anyone who wants to open an account with them. The bank has always limited the number of customers to hundreds, not 50 million.
"I don't think Andrew Bailey, or anyone else at the bank, would want to be at the bottom of calls from Ms Jones in Wrexham or Mr Smith in Guildford complaining about not being able to log into the website to transfer money to their transfer grandchildren. This is not a system that the Bank of England is set up for.
"In countries without a functioning banking system, and there are some, the central bank may need to step in. But of course that doesn't apply to the UK.
"So there is no obvious benefit to creating a duplicate agreement that happens to have the sexy name of a digital currency.
"And the huge risk is that in a financial crisis, households would abruptly switch their deposits from banks to accounts with the Bank of England, forcing them to transfer deposits back to banks immediately to avoid a collapse of the system.
"So a retail CBDC has risks but no obvious benefits."
Lord King added: "The UK should certainly aim to be at the forefront of fintech, but we need to be cautious about determining the relative roles of the state on the one hand and the role of competitive private sector players on the other.
"My motto for a central bank is 'do what you can'.
"Central banks are important regulators of payment systems. It has yet to be argued that they are direct providers of bulk digital payments."
To which Treasury Secretary Baroness Penn replied: "We have not yet made a decision on whether to launch a CBDC – a digital pound – in the UK.
"Crucially, any further decision is based on a rigorous assessment of the benefits and their relevance to public policy objectives."
Lady Penn added: "We are open to the right course of action."