Who will replace Lewis Hamilton at Mercedes?
With the 2022 season wrapped up and truly in the past, the winter break offers an opportunity to reflect on things that could happen in the near future, with almost anything in Formula 1 being plausible these days.
Could Charles Leclerc or Lando Norris replace Lewis Hamilton at Mercedes when the seven-time world champion finally retires? let's discuss
Both Leclerc and Norris have had incredibly mixed seasons, both for very different reasons.
Leclerc started 2022 emphatically with two wins from the first three races, making the Ferrari driver the early favorite for the World Championship.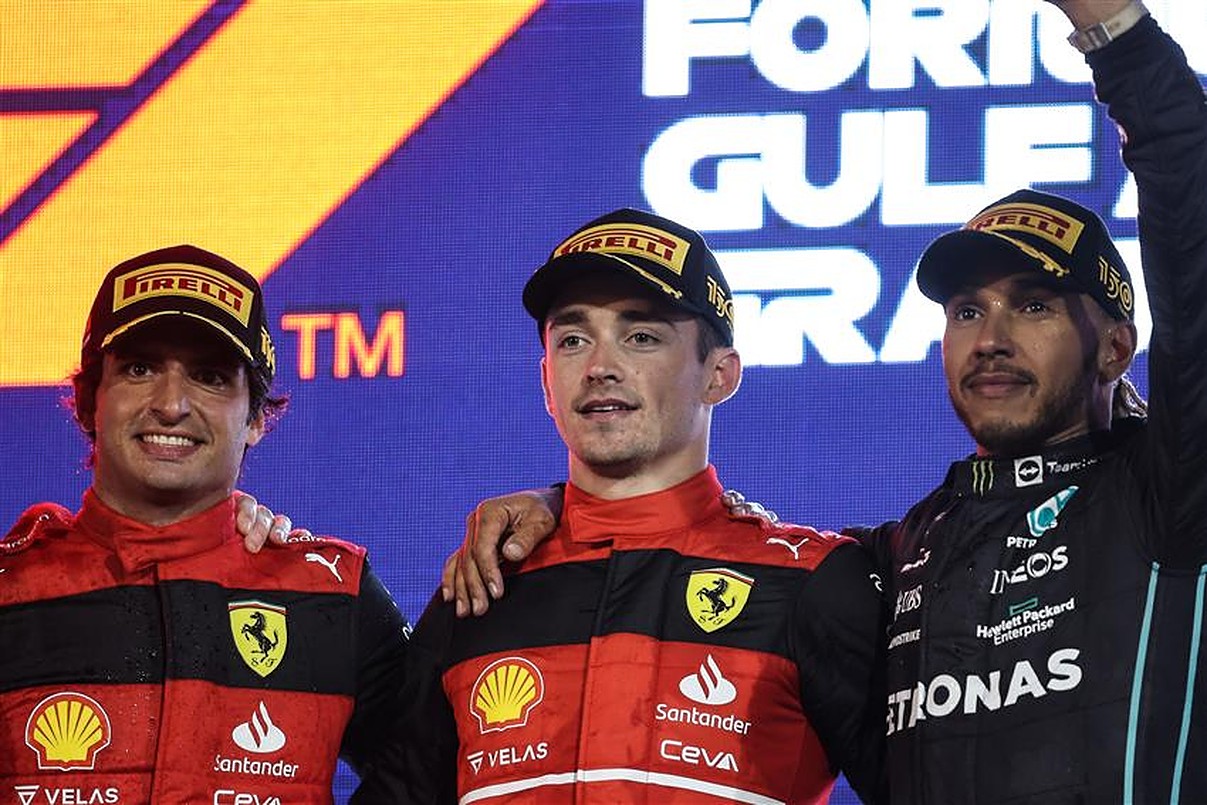 READ: Here's why Adrian Newey is worried about 2023 for Red Bull and Max Verstappen
Unfortunately it wasn't to be as his title hopes literally ended with a bang after the Italians were woefully reliable.
The Monegasque driver lost several wins last season due to reliability issues, strategic blunders and driving errors.
While no season is ever perfect, 2022 was certainly a massive missed opportunity for the 24-year-old.
Of course, Ferrari and Leclerc will try again next season; However, what happens when the same problems occur?
Leclerc always tended to defend his team when questioned about an incident, but that attitude and mentality can certainly only last for so long.
Moments like this were seen towards the end of the season, most notably at the Brazilian Grand Prix after being fitted with intermediate tires in Q3 on a dry track.
There are also rumors that Leclerc's camp is unhappy with Alfa Romeo boss Frederic Vasseur, who is certain to replace Mattia Binotto as team boss, another factor that could give Leclerc the urge to leave.
Why Leclerc would be unhappy with Vasseur joining Scuderia is a bit odd considering the Frenchman made his debut in 2018.
He is under contract with Ferrari until the end of 2024 but has never stated his intention to stay with the team beyond that.
Norris, on the other hand, had a mixed season for a very different reason.
After two years of fighting for podiums, McLaren finally returned to mid-table in 2022 after the side dropped to fifth place in the field.
The squad failed to continue their momentum in 2021-2022 following the introduction of the new aerodynamic regulations.
Norris is currently under contract until the end of 2025, which means the British driver is available for a team change when the new engine regulations start.
There is also no guarantee that Norris will want to leave the Woking-based site; However, if they continue to remain a midfield team, he would certainly consider a move to Mercedes if approached.
That depends on when Hamilton retires, though, as that's likely to be late 2024 at the earliest.
His current contract expires at the end of next season but he is expected to sign an extension over the winter.
READ: George Russell reveals why he's not 'celebrating' win over Lewis Hamilton
So should Hamilton pull out, would Mercedes go with either Leclerc or Norris?
Personally, Norris seems a much better fit with the Brackley-based side and would probably be cheaper to sign as he currently drives for a Mercedes customer team.
Leclerc at Mercedes just sounds odd as Ferrari will likely do whatever it takes to keep their star driver.