Byheart Issues Infant Formula Cronobacter Recall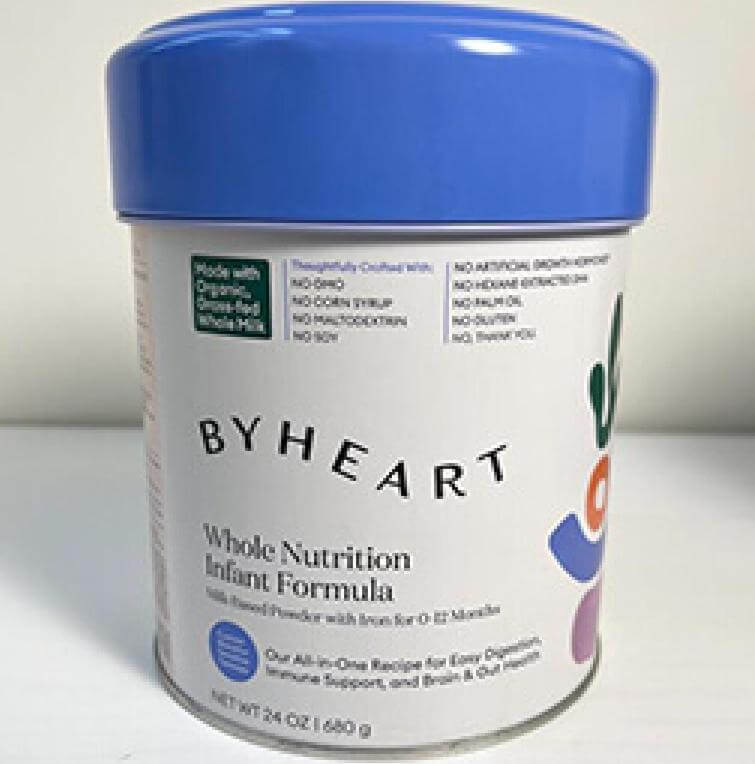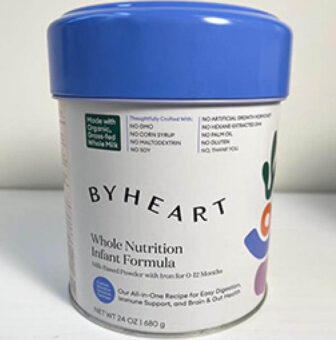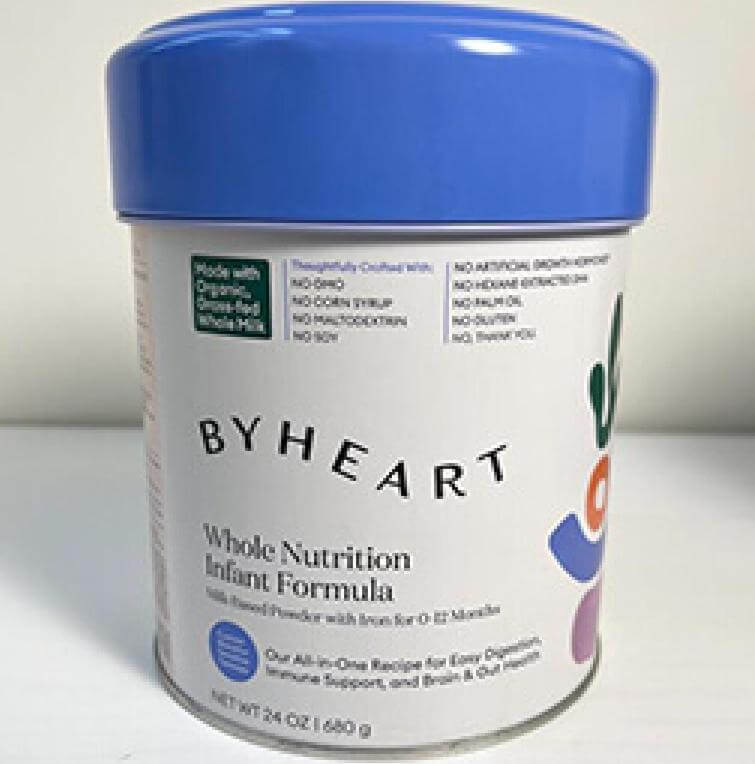 PROVIDENCE, RI – Byheart has issued a recall for five lots of ByHeart Whole Nutrition Infant Formula due to possible Cronobacter cross-contamination Cronobacter sakazakii, reports the Rhode Island Department of Health, RIDOH.
"We are writing to you today to let you know that, as a precautionary measure, we have made the decision to voluntarily recall five lots of our ByHeart Whole Nutrition Infant Formula due to concerns about possible cross-contamination Cronobacter sakazakii," Byheart wrote on its website announcing the recall.
The recalled product is ByHeart Whole Nutrition Infant Formula, Milk-Based Powder with Iron for 0-12 Months in 24-ounce containers (see image of attached label). The recalled formula was distributed directly to consumers and can be identified by the number on the bottom of the can. The recalled product lots are 22273 C1, 22276 C1, 22277 C1, 22278 C1 and 22280 C1 printed by 1JAN 24 or 1JUL 24.
RIDOH reports that ByHeart owns its entire manufacturing supply chain, with the exception of final preservation, which is performed by a third party. A test sample taken from the third-party packaging facility tested positive Cronobacter sakazakii. All product packaged that day and the first production the next day were quarantined for destruction and not distributed. As a precaution, this recall is for all products manufactured throughout the production run.
To date, Byheart has not received any consumer complaints that would indicate illness. (Disease complaints are an early detection of safety concerns.)
Customers who have purchased a ByHeart product should inspect the bottom of the can and discard product from lots 22273 C1, 22276 C1, 22277 C1, 22278 C1 and 22280 C1. ByHeart has set up a website with additional information about its actions. If customers have additional questions or would like to find out if the product they have is affected by the voluntary recall, they should email [email protected] or text ByHeart at 1-909-506-2354 . The company will also directly email all customers who have purchased orders from these identified lots.
ABOUT CHRONOBACTER
Cronobacter Bacteria can cause serious, life-threatening infections (sepsis) or meningitis (inflammation of the membranes that protect the brain and spine). Symptoms of sepsis and meningitis can include malnutrition, irritability, temperature changes, jaundice (yellowing of the skin and whites of the eyes), grunting of breath, and abnormal movements. Cronobacter Infection can also cause intestinal damage and spread to other parts of the body through the blood.