Northern Leadership Awards: Shortlist announced
The Northern Leadership Awards jury selected their shortlist on Friday.
The winners of each category will be announced at the awards ceremony on Thursday 30 March from 6.30pm at the Midland Hotel, Manchester. Tickets for the event are available here.
Alex Turner, Co-CEO of TheBusinessDesk.com said: "There was a very high turnout this year. Even picking a shortlist was no easy task. It is clear that Yorkshire and the North West have many inspirational role models."
The Northern Leadership Awards, designed to celebrate inspiring leaders and role models, are sponsored by CMS, Quarterdeck, Be The Business, Gilbanks, Unbranded Manchester and Virtual NonExecs.
The jury consisted of Ben Hendry, Partner and Head of Sheffield Corporate for CMS; Eleanor Merritt; Laura Boutell, general manager of Quarterdeck; former winner Taryn Edge; Janine Smith, Director of the GC Business Growth Hub in Manchester; David Bond, CEO of Sheffield Forgemasters and last year's overall winner; Sir Roger Marsh, Chairman of NP11; Shanaz Gulzar, creative director of Bradford City of Culture 2025; Alex Turner, joint managing director of TheBusinessDesk.com; and Andrew Staples, Yorkshire Editor of TheBusinessDesk.com.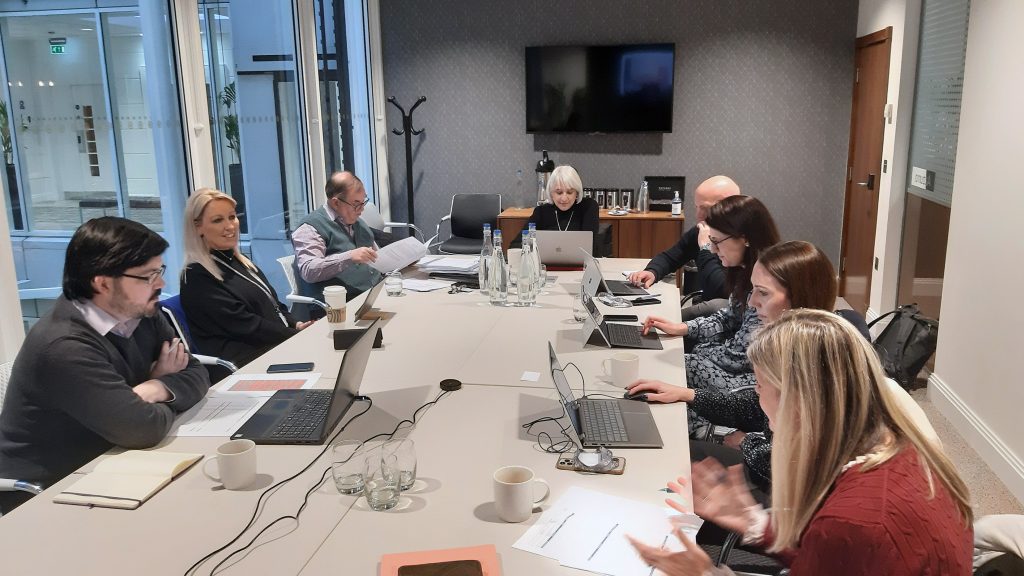 The short list is:
Young Executive (under 35)
George Boardman Lee, Touchstone Glazing Solutions Ltd
Hayley Brightmore Cox, Knight Transaction Services
James Wood, Irish Freight Solutions
Jess Helliar, Bongo's Bingo
Jonathan Gilbert, Defib Machines
Simon Mitchell, Bear Metals
Head of Public and Third Sector
Melinda Johnson, Department of Health and Social Care
Rosemarie Whittington, Me2u Center
Normandie Wragg, Nugent
Adrian Green, unit company
mentor
Paula Grizzard, She Business
Alistair Henderson, Identity Consulting
Peter Acton and David Seddon, Old Boltonians Association
Arif Ahmad, Pervinder Kaur and Steve Blacker, Stronger Together Leeds City Region
Sarina Issap, AMS Accountants Group & Signature Group
Emerging Entrepreneur Leader
Sophie Conboy, Join Yorkshire
Hannah Wynick, Core Financial Paraplanning
Gillian Lockley, Topspeed Couriers Ltd
Hayley Brightmore Cox, Knight Transaction Services
Thomas Bray, MPCC UK LTD
Diversity & Inclusion Leaders
Poonam Kaur, fds Director Services Limited
Jodie Hill, Law of Success
Phil Harris, Leeds and District Basketball League
Lee Chambers, Essentializing Wellbeing in the Workplace
Joanne Conway, Ernst & Young (EY)
Nasreen Karim, Platinum Partnership Solicitors
Leading provider of professional services
Poonam Kaur, fds Director Services Limited
Graham Gordon, MHA Moore and Smalley
Realize Claire McLean, HR
Debra Cooper, Shoosmiths LLP
Peter Jackson, Hill Dickinson
Transformational Leader
Rob Burgin, CorrBoard
Matt Hemmings, Open Range
William (Will) Beer, Tunley Engineering
Nicky Chance-Thompson, The Piece Hall Trust
Adrian Kneeshaw, Carlton Bolling Trust
Green Guide
Rebecca Armstrong, Mersey Eco Grants (MEG)
William (Will) Beer, Tunley Engineering
Austin Barcley, The Improveeasy Group
Ryan Johns, Marketing Manchester
Oliver Groarke, b-gen
Company manager (up to 100 employees)
Adam Bradley, Corrosion Resistant Materials Ltd
Dawn Carney, Fresh Pastures and School Milk UK
Jonathan Gilbert, Defib Machines
Mark Doherty, Identity Consulting
Rob Burgin, CorrBoard
Company manager (over 100 employees)
Claire Sofield, Four Recruitment
Paul Teasdale, Premier Technical Services Group
dr Natalie Kenny, BioGrad
Gary Gallen, Radar
Claire Grasby, Partygoers
Head of Greater Manchester City Region
Lee Chambers, Essentializing Wellbeing in the Workplace
Donald Moore, One+All
Austin Barcley, The Improveeasy Group
Head of Leeds City Region
Poonam Kaur, fds Director Services Limited
Phil Harris, Leeds and District Basketball League
Arif Ahmad, Pervinder Kaur and Steve Blacker, Stronger Together Leeds City Region
Head of Liverpool City Region
Sean Keyes, Sutcliffe
Normandie Wragg, Nugent
Professor Janet Hemingway, Infection Innovation Consortium (iiCON)
Head of Sheffield City Region
Adam Bradley, Corrosion Resistant Materials Ltd
Louisa Harrison-Walker, Sheffield Chamber of Commerce
Jules Shiel-Boulger & Toria Chan, STEPS Rehabilitation