"Special" – Man City's Phil Foden makes admission about Leeds United offering to the Premier League
Manchester City's Phil Foden has spoken about the atmosphere created by Leeds United fans at Elland Road ahead of the two's clash later this month.
Leeds are currently in the middle of their mid-season friendlies and preparing for City's visit to Elland Road on December 28.
Their last competitive game came against Tottenham on 12 November, while Leeds' last taste of Elland Road came against Bournemouth a week earlier.

Ahead of Man City's Leeds venue on December 28, Foden sat down with Amazon Prime Sport for an exclusive interview in which he discussed the atmosphere at Elland Road and how good it has been for the Premier League.
"It can definitely be scary.

"They feel so over you, always yelling and last time throwing paper at me. You know, I enjoy those opportunities when I play against big sides like Leeds and the atmosphere they create.

"It's good for the Premier League to have such atmospheres to make it such a special stadium. You definitely have to play your best game to get a result."
City beat Leeds 7-0 and 4-0 in the Premier League last season, turning things around and rubbing salt in the wound of a difficult season under Marcelo Bielsa and Jesse Marsch.
Marsch's side emerge from the World Cup break in 15th place, while City are second behind Arsenal.
Leeds United at the World Cup: Can you get 100% on our quiz?

It's nothing new to see an opposing player summoning the atmosphere on Elland Road. We've seen players up their game in the Championship and Premier League to try and silence them.
For players like Foden, it's something he'll surely enjoy, just as he and his teammates did last season.
Leeds face a huge challenge handing him and his City team-mates the handover on December 28 but it has to be said that the atmosphere at Elland Road will be particularly charged after almost two months.
Maybe that's what Foden has in mind.
Which new deal is most important?
Jack Harrison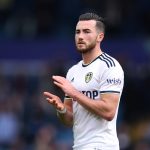 Pascal Struijk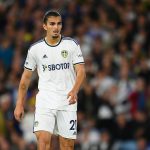 Robin Koch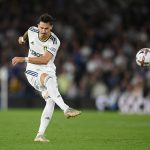 Mateo Joseph