Ark. Gov. Sarah Huckabee Sanders says US would be better now with Trump; stops short of 2024 endorsement
Arkansas Gov. Sarah Huckabee Sanders said the United States would be better off if former President Trump was in office instead of President Biden, but gave no definitive answer on whether she would support Trump in the 2024 election.
"I love the President, have a great relationship with him. I know our country would be infinitely better off if he were in office now instead of Joe Biden, but right now my focus isn't on 2024," Sanders told Fox News Sunday anchor Shannon Brasse.
During her first appearance on a Sunday show as governor, Sanders told Bream her focus has been on winning the 2022 election and taking office over the past week. The governor did not confirm whether she is waiting for other candidates to join the race to announce her presidential endorsement.
"I'm not really focused on that at all, but on what we can do to make change happen and fulfill the promises we made during the campaign season here in Arkansas," Sanders said.
GOVERNMENT OF ARKANSAS. SARAH HUCKABEE SANDERS BANS CRITICAL RACE THEORY IN SCHOOLS
Sanders also said she feels "the pressure" to deliver on her campaign promises as the legislature begins. Sanders said she expects to serve the people of Arkansas for two terms if her constituents vote to remain in office.
"I'm incredibly excited about what I think we have ahead of us and that's the only thing I'm focused on right now," Sanders told Bream, staying away from speculation about whether she's a potential runner-up for 2024 could be presidential candidate.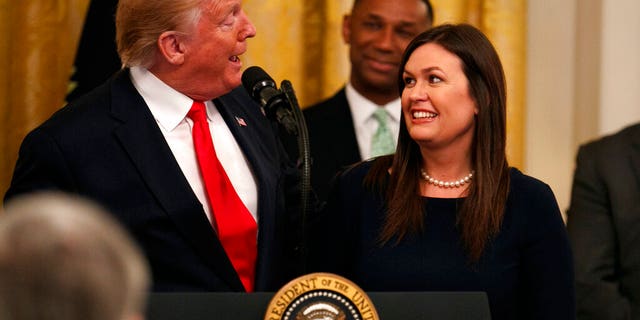 REG. SARAH HUCKABEE SANDERS BANNS "LATINX" FROM ARKANSAS GOVERNMENT DOCUMENTS
Sanders, who previously served as White House press secretary during the Trump administration, became Arkansas' first female governor Tuesday after Trump urged her to run for office in 2019. Sanders has sided with Trump on a number of issues since leaving the White House, making herself a "close confidante of the President."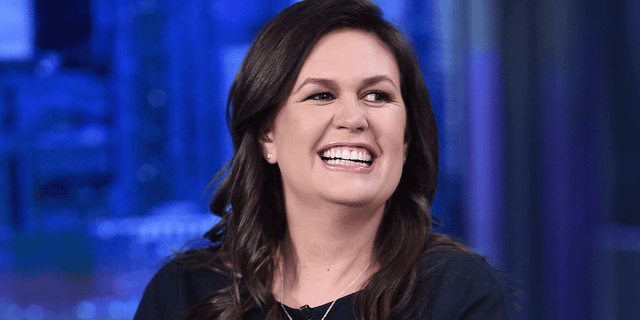 CLICK HERE TO GET THE FOX NEWS APP
Sanders took quick steps in her first week in office to enact a series of executive orders, including banning critical race theory in schools, mandating a report on cybersecurity in the state government, and authorities removing the term "Latinx" from official government documents.